SIPA COMMISIONS NEW 'LED LIGHTING AND CCTV SURVEILLANCE SYSTEM

Solomon Ports commissioned it's first ever 'LED lighting and CCTV surveillance system at Honiara port on Thursday 5th September.
This is makes Solomon Ports the first in the South Pacific to use 'LED lighting system' in its facilities and operations.
The project is worth SBD $15 Million and is fully funded by Solomon Ports.
20 LED lighting poles, and over 40 CCTV cameras have been installed inside the international terminal and domestic terminal, also the new 'LED' lighting system consumes less energy and is environmentally safe.
The commissioning ceremony also marks an achievement and progress in Solomon Ports implementation of the 'Green Port Initiative', where Solomon Ports was selected by the Pacific Community (SPC) to champion the South Pacific's first ever 'Green Port Pilot Project'.
The Aim of the 'Green port initiative' is to reduce carbon emissions in ports operations, which is a global challenge for the maritime industry and transport sector, both in the region and around the world.
The new LED lights are more energy efficient and environmentally safe; it will enhance efficiency in ports operations and productivity output, especially with fast vessel turn-around. It will also ensure the safety and security of SIPA employees, in terms of providing higher visibility during night operations.
Speaking during the commissioning ceremony on behalf of Solomon Ports, Human resources manager Mr. James Gerea said the introduction of the new lights will allow ports operation to operate 24 hours.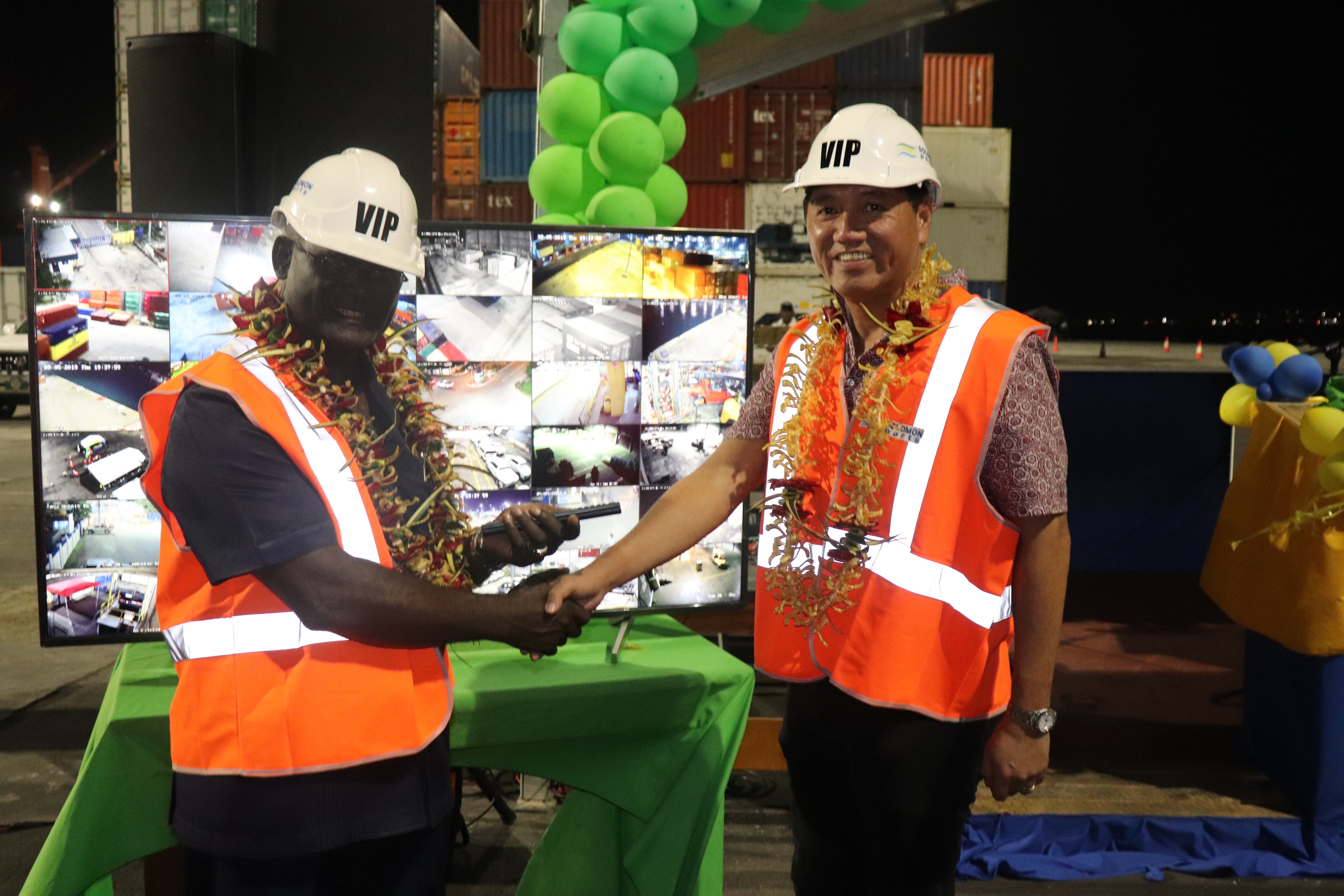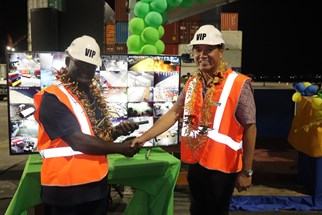 "This project fulfills the ISPS requirement by the IMO, and will enhance efficiency in ports operations," he said.
"It will act as a deterrent for any crime, theft inside the port and will ensure the safety for all stakeholders."
Meanwhile, guest of honor, the honorable Prime Minister Manasseh Sogavare was given the opportunity to officially switch on the lights.
Mr Sogavare was deeply impressed with the new lighting and security systems, saying that this will increase the confidence of the public on Solomon Ports capability in a safe environment for their cargoes.
He said this will also guarantee the safety of imported goods and this marks an achievement for Solomon Ports.