VACANCY - BOARD DIRECTORS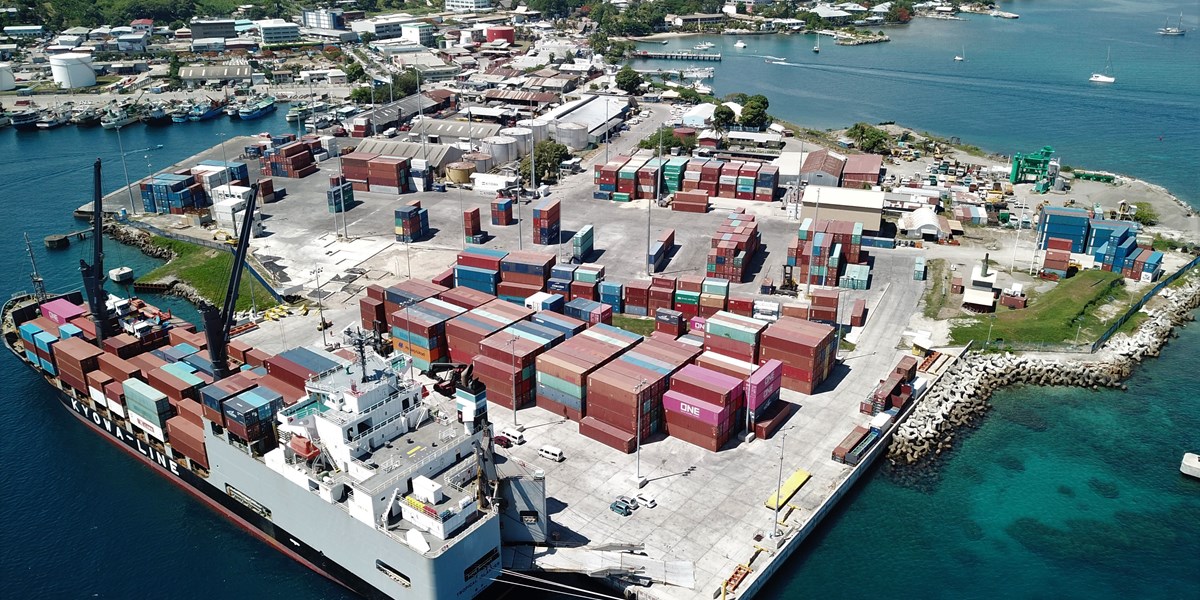 Under the provisions of the State-Owned Enterprises Act 2007 and State-Owned Regulations 2010 expressions of interests are now being sought from suitably qualified persons wishing to be considered for possible appointment to the Board of Solomon Ports.
The current Solomon Islands Ports Authority ("SIPA") Board has vacancies for two (2) positions as Directors.
In consultations with the Accountable Ministers for Solomon Ports, the Solomon Ports Board has advised on the knowledge, skills and experience currently represented on its Board and the knowledge, skills and experience desirable in new directors to be appointed. SIPA is seeking Directors with a strong business and strategic focus with following qualifications.
QUALIFICATIONS
A sound knowledge

of provisions of Ports Act [cap.161], the State-Owned Enterprises Act 2007 and State-Owned Enterprises Regulations 2010.

Demonstrated skills

to contribute to the vision, mission and core values of Solomon Ports, set direction, strategic goals and overall strategy for Solomon ports and development of its resources;

Preferable to have candidates with experience in the commercial field and familiar with International Trade, Transport & Logistics, Import & Export knowledge.

Appropriate higher education qualifications preferably tertiary in either Business Administration, Economics, Finance, Industrial Relations, Law, Marine or Tourism.

Evidence of their ability to add value to the governance and profitability of Solomon Ports.

Demonstrated Board level experience, ideally at a company of a similar size to SIPA with previous governance experience.
DISQUALIFICATION
Pursuant to Part 3 of the State Owned Enterprises ("SOE") Regulations 2010 (Regulations 12 to 16), an applicant may be disqualified from being appointed or holding office as a director of Solomon Ports, thus any intending applicant is advised to ensure he or she is not covered by such disqualification under regulation 12(1) to 13 (3) inclusive;

Pursuant to regulations 12 to 16 of the SOE Regulations 2010, all applicants are reminded that the Accountable Ministers may remove any director at the Ministers' discretion (reg. 14) without any form of compensation under regulation 15.
DIRECTORS DUTIES
Pursuant to part 4 of the SOE Regulations 2010 (regulations 17 to 27) any appointed director of
Solomon Ports must perform his or her duties consistent with the Ports Act, SOE Act and Regulations;
Applicants must therefore familiarize themselves with the relevant provisions relating to their duties.
Suitable individuals meeting the criteria and who wish to play an active role in the development of Solomon Ports moving forward should provide an expression of interest, in writing, together with details of qualifications.
Applications can be sent in writing and marked "SIPA BOARD DIRECTORS" to:
The Chairman
Solomon Islands Ports Authority
P O Box 307, Honiara
Applications for the above vacancies must reach the above address not later than Friday 22nd May 2020, 4:00pm.
SIPA ("Solomon Ports") is an equal opportunity employer and encourages both male and female candidates to apply.