Reaching out to the Community

A handover was made on the 5th of November to Sepi community representatives by Solomon Ports CEO Eranda Kotelawala at the port's headquarters.
Speaking on behalf of Sepi community when receiving the assistance, Mr. Philip Kaukui thanked SIPA for recognizing their need in community development.
He said the solar donation is another milestone for his community in terms of development and future progress.
He said this would not only mean a major facelift for the community, but a significant project that will hopefully change the mindset of the community.
 "Our first previous community hall was just a leaf hut, which we had used for quite a number of years, and was damaged, but we noticed the need for a new hall, that's why we build a new one," he said.
 "Our community elders and people will be greatly appreciative of this significant gesture by the port, and we believe will bring huge benefits in the long run."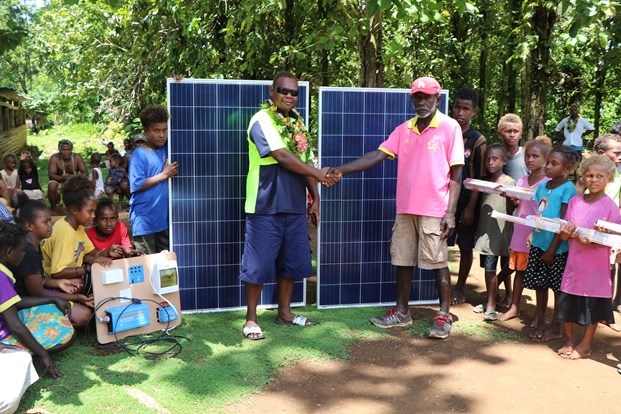 Meanwhile, a similar solar power setup was also handed over to Madali school at Rendova island, Western province.
A handover ceremony was conducted at the school, where the solar power system was handed over by Noro Port representative, Mr. Gravis Sie, to the school's chairman. Mr. Obadiah Onepiza.
 The solar setup will bring electricity to 5 staff houses and 1 classroom, first time ever for this community.
Members of the SIPA delegation from Noro and Honiara were treated to a traditional welcome and feasting during the occasion.