SIPA WINS IAPH GlOBAL PORT SUSTAINABILITY AWARDS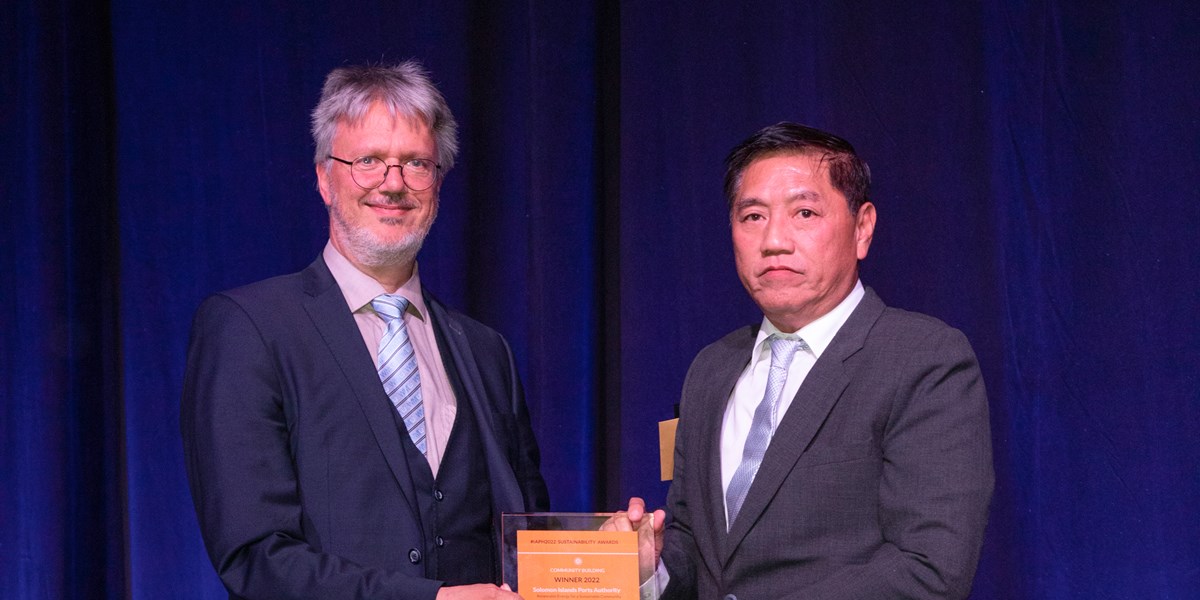 Solomon Ports has the won the 'International Association of Ports Habours' Sustainability Awards 2022 in Vancouver, Canada this week on Wednesday 17th at the IAPH World Ports Conference.
Solomon Ports was awarded the winner of the 'Community Building Category' for its 'Renewable Energy for a Sustainable Community' entry submission.
The award is in recognition of SIPA's ongoing efforts in reducing carbon emissions in its operations and its ongoing efforts in assisting rural communities around the country have access to clean green energy using Solar power.
Solomon Ports has been actively implementing sustainable energy initiatives at the Honiara, and Noro Port, by switching to more energy efficient solutions in its operations. It has also been actively reaching out to rural communities around the country, providing Solar powered lighting systems for schools, markets, community halls, streets, and homes.
So far SIPA has assisted six communities in Western, Isabel and Central Province, and will continue to rollout the initiative to the rest of the provinces, which is anticipated to be completed by the end of this year.
A total of 53 ports and collaborative projects entered the IAPH Awards this year, raising the total port projects in the IAPH database to 237.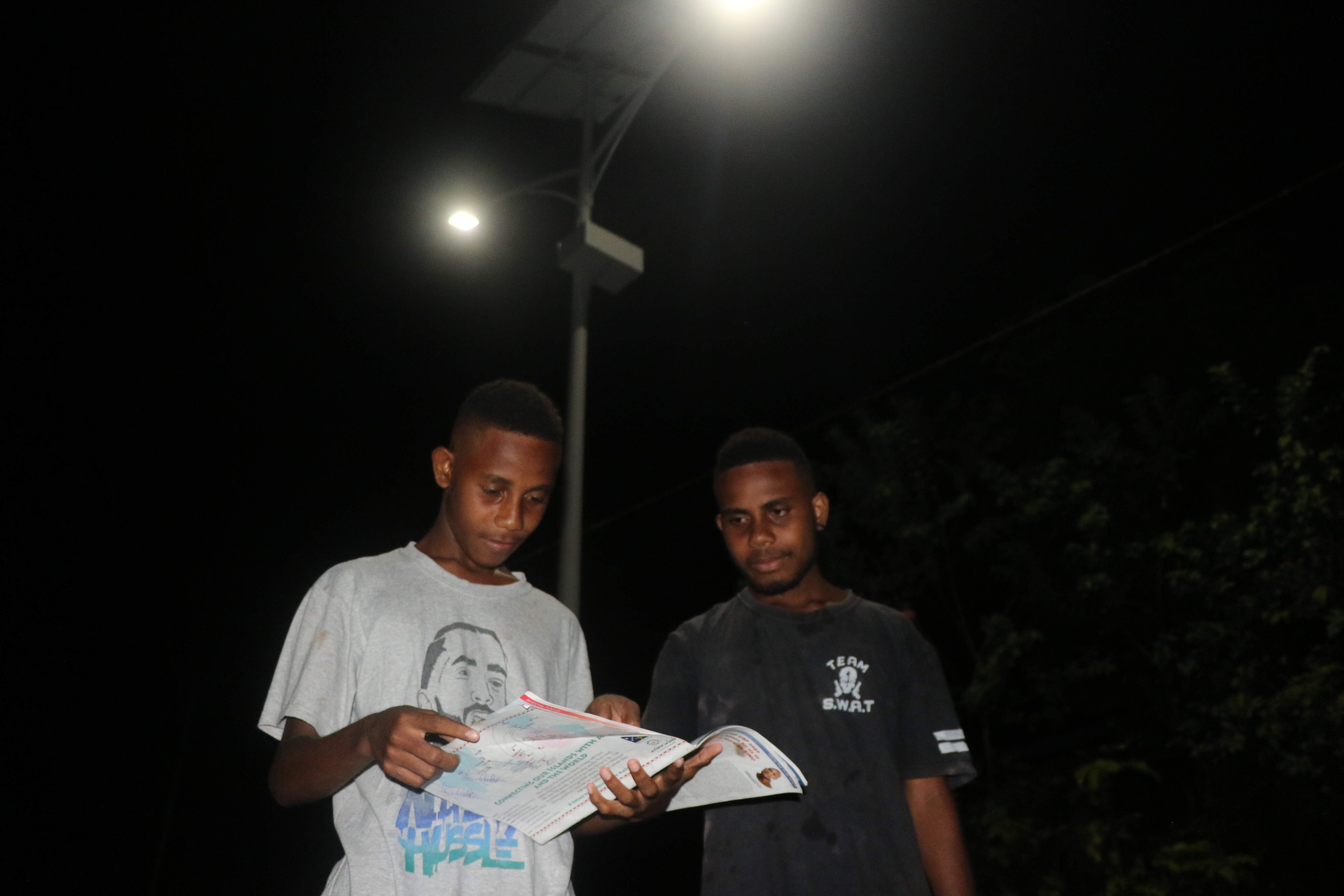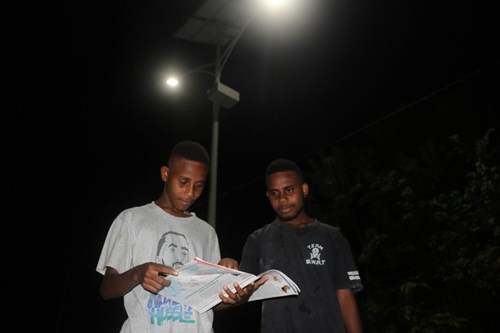 Out of the hundreds of submissions, SIPA was selected into the final three, alongside Freeport Riga Authority of Latvia, and Johor Port of Malaysia, which SIPA eventually was selected as the winner.
This is the first time for Solomon Ports and a Pacific Island Port to win the IAPH Sustainability awards and being recognized at such internationally prestigious level since officially becoming a member of the IAPH in 2019.
SIPA's Board Chairman, Mr. Johnny Sy was in attendance to receive the award on behalf of SIPA and extended the Port's acknowledgment to the IAPH for their recognition of SIPA's initiative.
"On behalf of Solomon Ports, I would like to say that we are so honoured to have our work recognized in this way by International Association of Ports and Habours and the World Ports Sustainability Program", he said.
"Many hours went into our Initiative in helping rural remote communities in the Solomon Islands have access to light, using renewable energy sources, particularly using Solar energy, and it means so much to us to have our work that we are so passionate about and committed to, being recognized at this level."
He said SIPA is aiming to further develop this Green Port Initiative in further reducing it's carbon footprint, and promote the use of greener energy alternatives.
"We aim to reach out to all the provinces, even the remotest corners of the country, which we have done over the last couple of months, and we will continue to rollout this initiative to people in the remote areas who don't have the privilege in accessing any forms of light at all," he said.