SIPA LIGHTS UP TULAGHI TOWN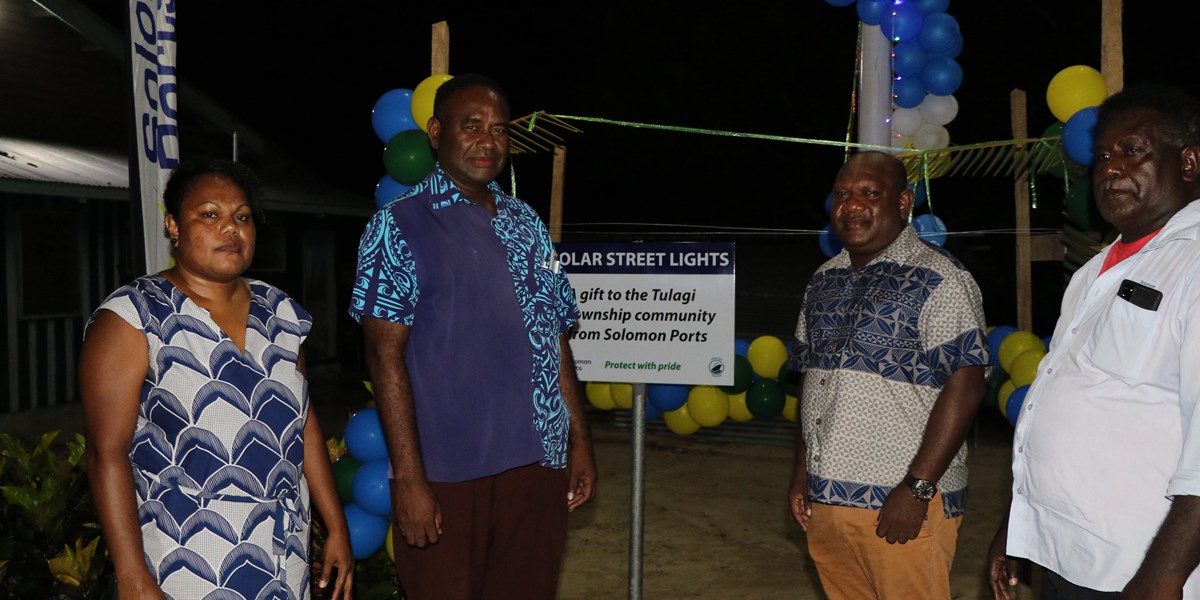 Solomon Islands Ports Authority  has Recently  handed over newly constructed state-of-the art modern Street Solar light poles to the Central Provincial Government, and the people of Tulaghi Township, Central province.
The official handover and unveiling of the new streetlights was held at the Tulaghi Market, where it was attended by members of the Central islands provincial assembly, SIPA Delegation, and the Tulaghi public.
Central Province Premier, Hon. Stanley Manetiva was the guest of honor during the ceremony, where he was given the honor of unveiling the new streetlights, along with SIPA Chief Financial officer, Mr. George Rausi, and Habour Master, Captain Percy Biliki.
A total of six poles, standing at 7 meters each, outfitted with double arm LED lights, and powered by a double 150 watts solar panels each were erected along the main Tulaghi street.
The streetlights donation is part of SIPA's Green Port Initiative, where the Port is continuously reaching out to communities around the country in providing light and energy from Solar powered lighting systems.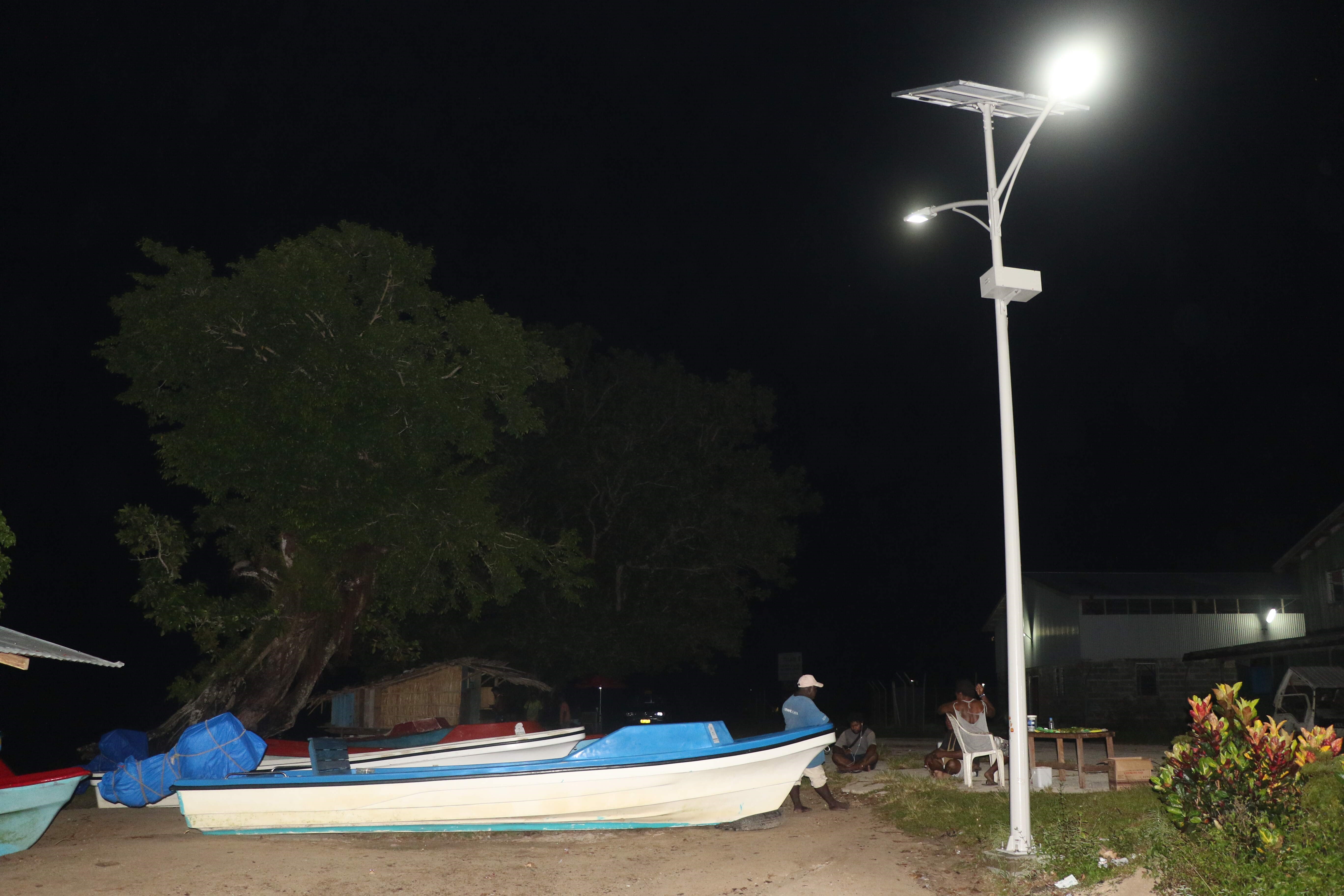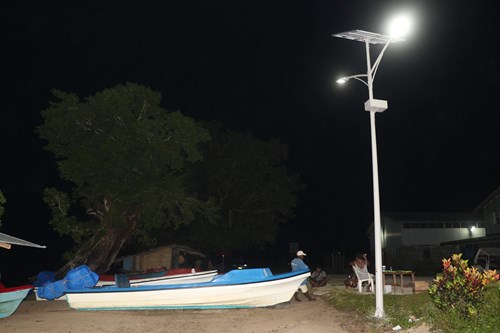 Prior to the construction of these new streetlights, residents in Tulaghi say their street was always dark at night, but now they say they can enjoy the benefits of the lights, especially in terms of the continuation of socioeconomical activities at night, and the safety for people to walk around the town at night. 
The lights were constructed and completed in November last year, but the recent December riots and the recent community transmission of Covid-19, forced SIPA to move the commissioning program to this month.
Speaking during the commissioning ceremony, Central Province Premier Hon. Stanley Manetiva thanked SIPA for the partnership in introducing new high-tech streetlights in Tulaghi.
He said direct beneficiaries of this project will not be the people of Tulaghi alone, but visiitors and other people of the province who regularly visit the township for various purposes.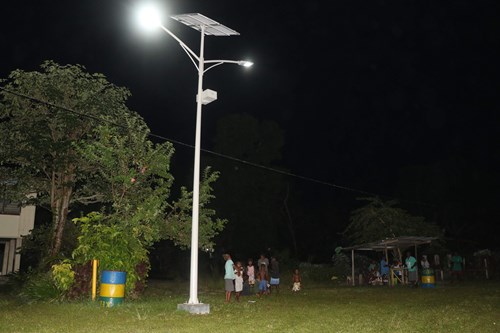 Meanwhile, speaking on behalf of SIPA, Chief Financial Officer Mr. George Rausi acknowledged the provincial government for working together with SIPA to ensure the completion of this solar project on time.
He said in 2019 SIPA has been reaching out to communities around the country, to promote the use of Green clean renewable energy harnessed from the sun, bringing light to hundreds of families and households in Western, Isabel, and now Central Province.
"Green Port initiative was carried out to reduce the Port's reliance on diesel fuel and manage energy costs, since the initiative was adopted by SIPA in 2017, the Port has been efficient in reducing carbon emissions and managing energy costs," he said.
"We are glad to include Central Province and Tulaghi in this initiative and we hope these solar streetlights will be used and fully utilised by the good people of Tulaghi."
"I stand here on behalf of my people to thank Solomon Ports for the partnership in leading the way in promoting renewable energy through its corporate vision, "he said.
"Not only these new lights are a facelift for the town, but we wish to commend the seriousness and commitment of SIPA in reaching our to people in the provinces."