SIPA finalist again in top Global Awards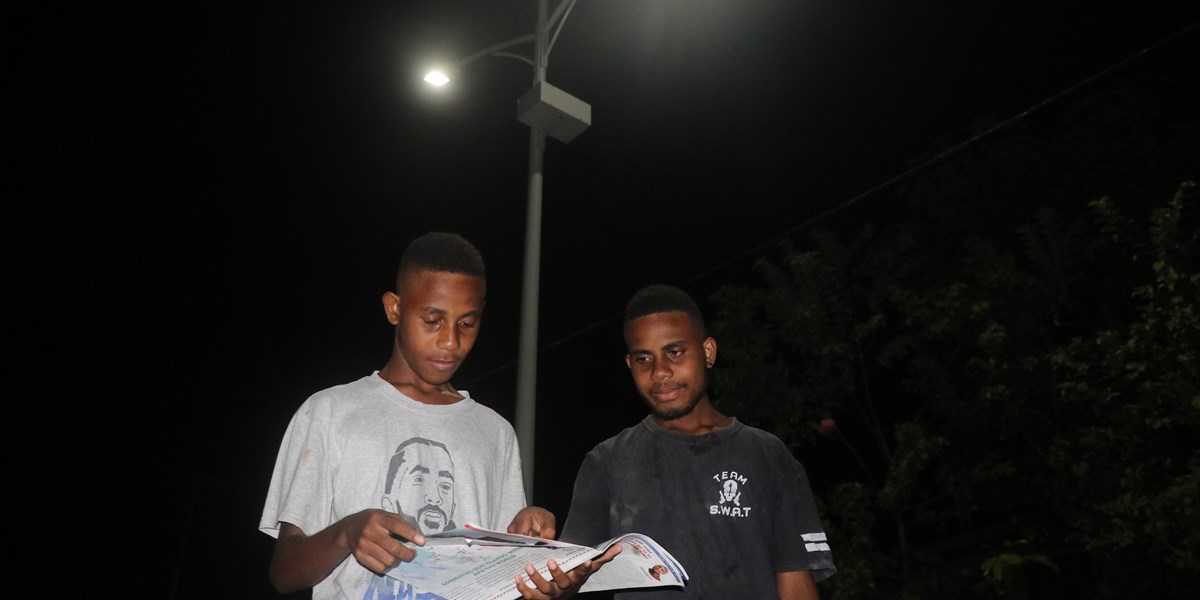 Solomon Ports' 'Renewable Energy for a Sustainable Community project' has been nominated as a finalist for the 2022 International Association of Ports and Harbours (IAPH) Sustainability Awards, under the "Community Building" category.
This was announced by the IAPH last week after a successful evaluation by their Jury of experts, which now catalogues 237 port projects applying UN Sustainable Development Goals in practice.
Solomon Port's now joins only three (3)other major global ports as finalists in the 'Community Building Category', which includes Riga Port of Latvia, and Johor Port of Malaysia.
SIPA's submission for the awards was based on its 'Green Port initiative's extension to rural communities around the country, through the provision of solar power projects to 6 communities around the country, mainly in Western Province, Isabel Province, Central province, and Honiara.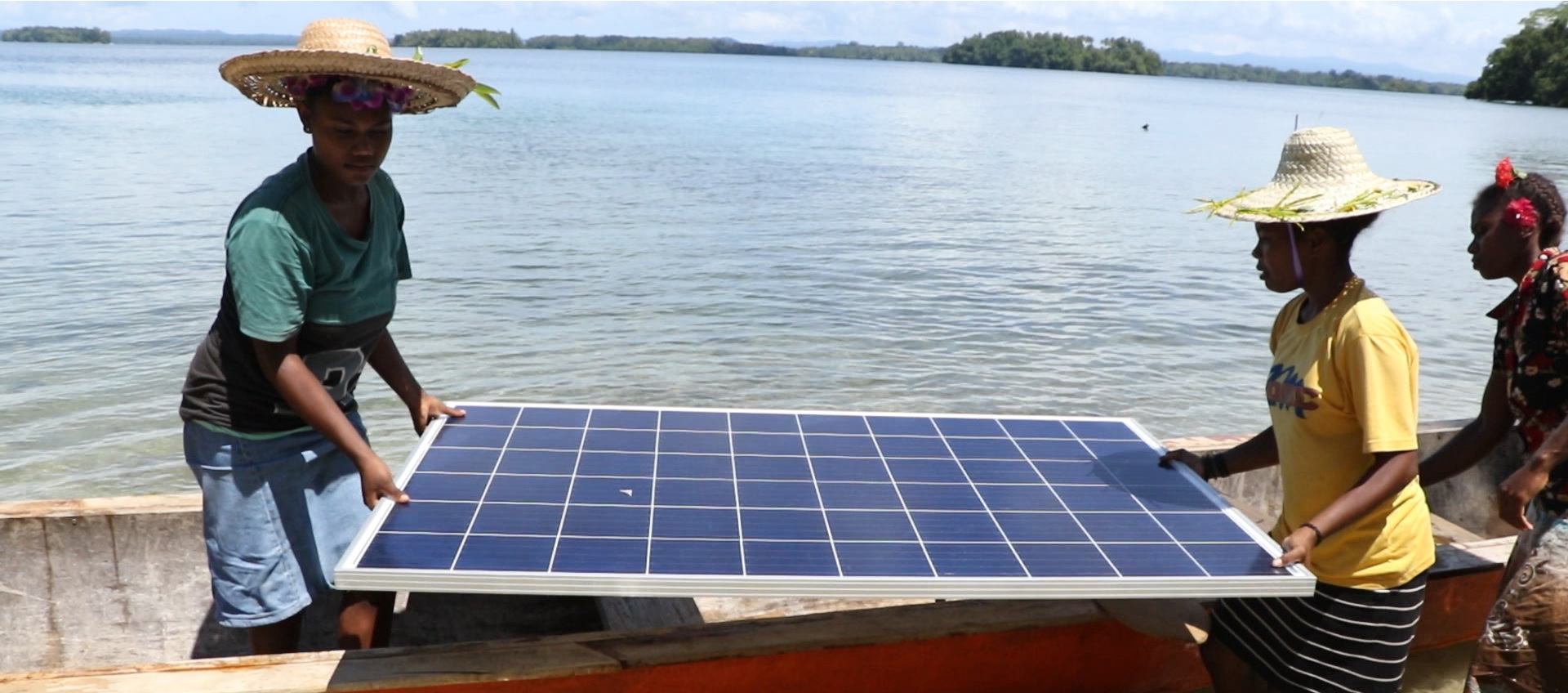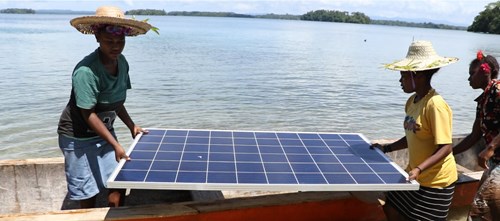 Photo: Madili villagers offloading solar panels donated by SIPA at their shore.
This was also SIPA's second time to be named finalist in the awards, making it the only Port in the Pacific to be selected twice as finalist in such prestigious global maritime transportation awards.
A total of 53 port and collaborative projects entered the awards this year, raising the total port projects entry to 237, with the winners to be announced at the upcoming IAPH World Ports Conference on 17 May in Vancouver, Canada.
In a recent statement by the IAPH Technical Director Antonis Michail last month, said that the IAPH was grateful to all the member ports that submitted projects for this year's competition and wished good luck to all participants.
"Once again, the high quality of entries poses a difficult, yet inspiring challenge to the members of our experts' jury who will be evaluating and scoring the projects up until March 18, "he said.
"After we will submit top three projects for public voting in each of the six categories of the Awards, namely Climate and Energy, Environmental Care, Community Building, Infrastructure, Digitalization, and Health, Safety and Security."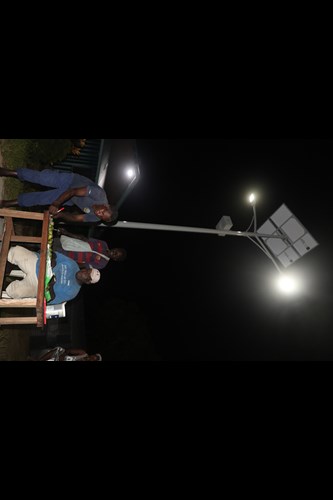 Photo : Tulagi betel nut vendors benefiting from the Solar street light poles donated by SIPA, carrying out their business at night safely. 
The outcome of the jury evaluation (70%) and that of the public vote (30%), will co-determine the six final winners per category, as there are six categories in the awards this year.
This year the IAPH expert jury tasked with assessing the IAPH Sustainability Awards for 2022 has increased in both numbers and diversity.
With the addition of port experts from China and Venezuela, representation for Asia and Latin America has been added to the eclectic mix. Academia, non-governmental organizations, research institutes, media, shipping, and former port executive management are all represented.
As for the work behind SIPA's submission for the awards, the port embarked on this initiative to support rural communities by providing sustainable energy for those who previously could not access any form of energy.
Solomon Ports has already reached out to communities across Solomon Islands, with 5 communities already being the first recipients of our initiative, providing lights to over a hundred families. These major community lighting projects include Tulagi Town streetlight, Madili School lighting, Noro Market, Sepi Village community hall, and Common streetlights.
More Communities have already been identified across all the 9 provinces, which our team will be implementing this year.
With the aim of becoming a Zero Emission Port by 2030, Solomon Ports has endeavored to promote and build a social cohesion towards establishing renewable energy for rural communities in the Solomon Islands.
Solomon Ports also takes pride in investing in its communities to achieve this goal by assisting them with solar outfits, installation and maintenance and creating awareness on the importance of using renewable energy for a sustainable community.
Individuals who wish to vote for Solomon Ports can follow the link :  https://sustainableworldports.org/iaph-sustainability-awards-2022/vote/ , and head on down to the 'Community Building' Category and vote for Solomon Ports.