Green Port Initiative Goes Further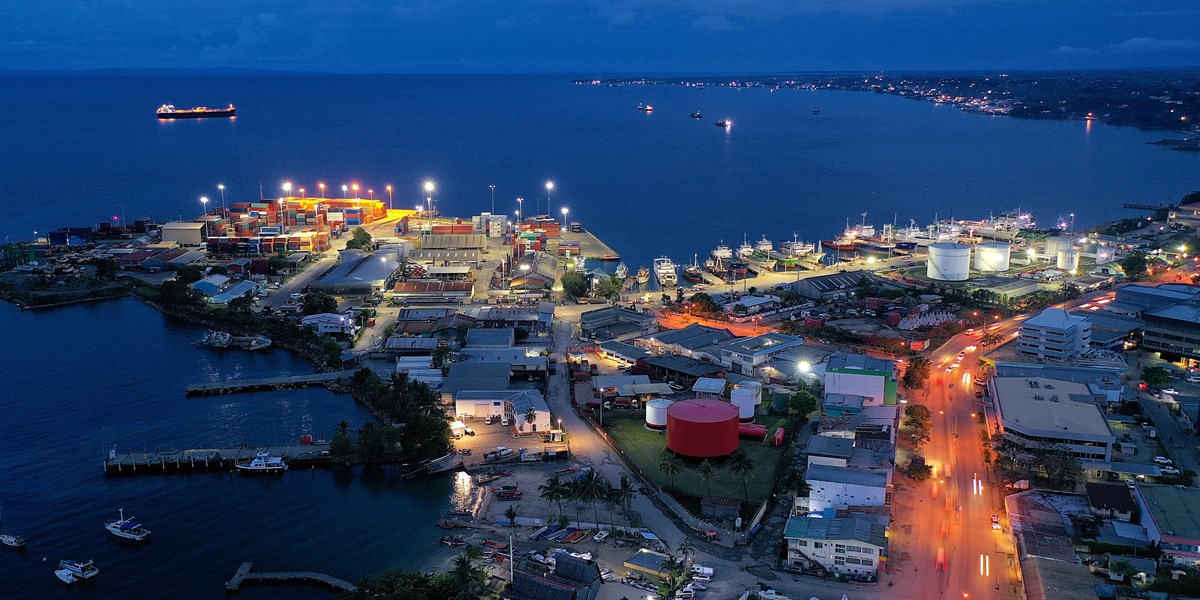 The planting of new trees and flowers inside the port facility and operation areas served to inspire staff and visitors while further
offsetting greenhouse gas emissions and improving the facility's footprint along with the Ports' image.
Close to 45% of the Ports electricity is now coming from the renewable sources. In a country that faces increasing electrical costs, Solomon Ports costs are down 8% even while usage has increased due to our expanding operations.
The lighting has directly led to enhanced efficiencies in Ports Operations and Productivity output. The LED and solar lights not only improved safety and security for containers, ports staff, and ships but provided higher visibility during night operation. Additionally, the introduction of new lights allows ports operation to operate 24 hours and improve ship turnaround.
Another upshot of the Solomon Ports' Green Port directives is the reduction of paper usage. This not only helps the environment and saves money but it also has forced the staff to process and store data in more technology efficient ways, further reinforcing the cycle of 'green goodwill'.
It's not just businesses and government entities that have seen the success of Solomon Ports Green Port Initiatives. Everyday folk who pass into Solomon Ports' Green Zone are regularly inspired to make changes in how they live and consume resources. The Solomon Islands are communal to their core… and the community is always about sharing with your neighbor, even when it's sharing a good idea.