SIPA shares Easter spirit with hospital sick patients.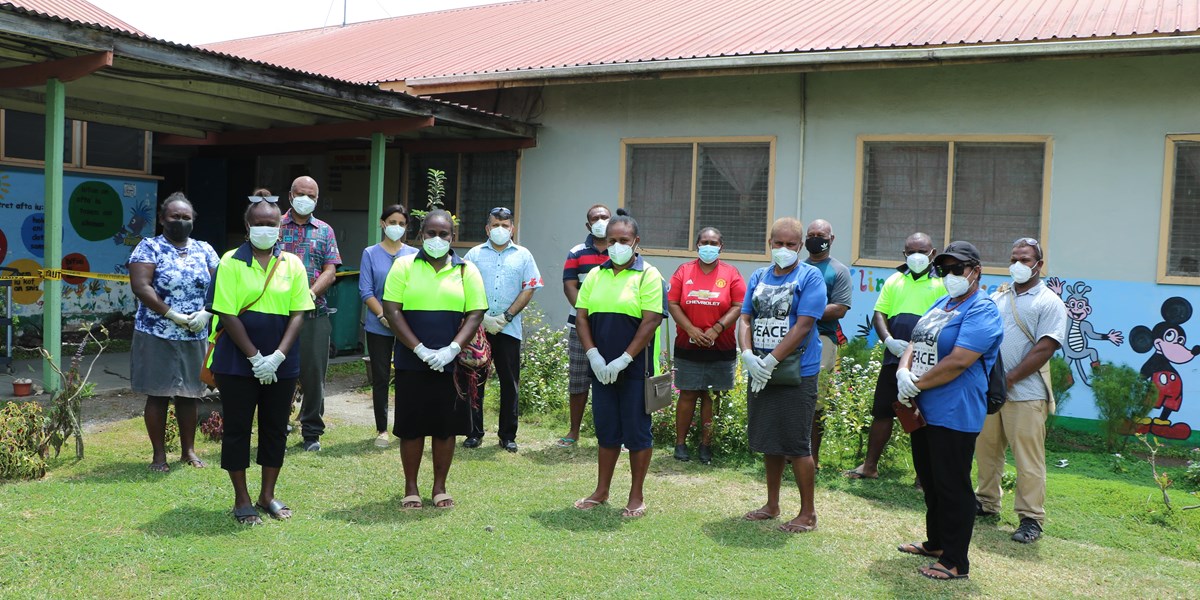 Solomon Ports Management, and staff yesterday (Easter Sunday) visited patients at the National Referral Hospital
in Honiara as part of this year's Easter Celebrations.

Due to strict Covid-19 regulations, only 15 staff were present for the visit, where they shared prayers and Easter
songs with patients.

As part of the celebrations, SIPA provided special Lunch and Dinner for all NRH patients, which is around 300
beds in total.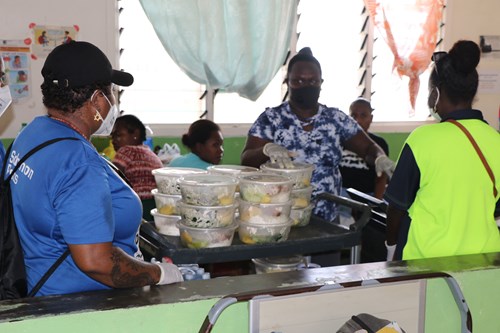 During the visit, staff took time to also prepare special treats for the patients, which ranges from all ages, who are
currently admitted at the hospital.

SIPA staff also took the opportunity to share a few moments with the patients, sharing few words of prayers
and encouragement, also sharing awareness on the role of SIPA in the country, how important the port is for the
country's economy and other key areas not properly understood by most people in the public.

SIPA Chief Executive Officer, Mr. Eranda Kotelawala was also present to speak on behalf of the visiting SIPA
team, which also consists of some members of the SIPA management staff as well.

Speaking during the visit, Mr. Kotelawala thanked the NRH for giving SIPA the opportunity in reaching out to sick
patients and providing these meals for them during this Easter season.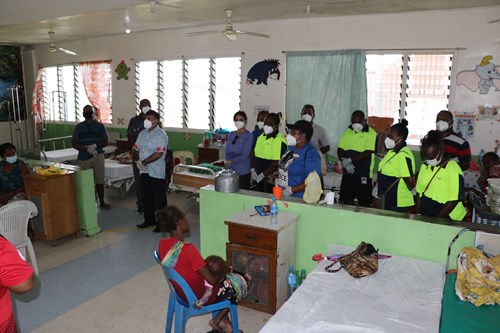 He said it was a blessing for SIPA staff to be part of visit and to get in touch with sick patients during these tough
times.

In return, the NRH Nutrition Team also acknowledged SIPA's initiative to provide meals during such occasions,
for thinking of the patients, and being there with them in person.

Over the past year's SIPA has been continuously active during important events in the country's calendar, in
carrying out visits to the Hospital and giving gifts and donations to sick patients, especially during Christmas and
Easter.
All staff who were part of the visit were all tested negative for Covid-19 earlier yesterday, before they were
allowed in the Hospital, and were only allowed in one ward due to the Covid-19 regulations at the hospital.