Solomon Ports deploys New Mooring Buoys at Honiara Port for Domestic Vessels

Solomon Ports is pleased to announce the installation and deployment of new mooring buoys to facilitate the operations of domestic vessels at the port. The new mooring buoys were installed as part of the company's ongoing efforts to improve the safety and efficiency of the port's operations.
The new mooring buoys were strategically placed along the Honiara Coast, where domestic vessels usually berth, making it easier for these vessels to dock.
With the addition of these new mooring buoys, domestic vessels can now operate more efficiently and safely, reducing turnaround times and ensuring timely delivery of goods.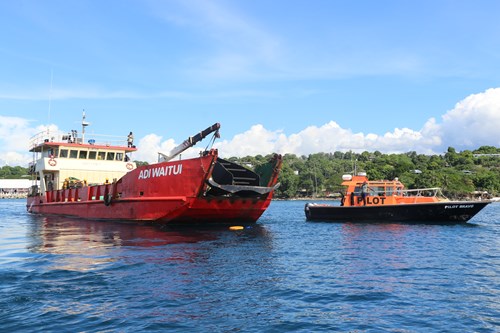 Solomon Ports CEO, Eranda Kotelawala, said, "The installation of these four new mooring buoys is a significant step towards improving the port's infrastructure and operations, as this was the first time for the port to have such devices.
He said this was also to reduce vessel congestion at the domestic terminal and improve efficiency in domestic ship operations at Honiara Port.
"We are committed to enhancing the safety and efficiency of the port to better serve our customers, and we believe that these new mooring buoys will be a valuable addition to our facilities," he said.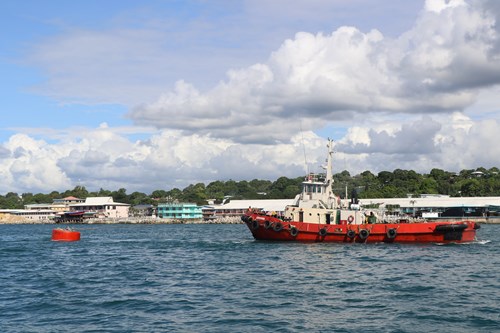 The mooring buoys were installed using high-quality materials and modern equipment, acquired from 'Trellborg Australia'. The installation was carried out by a team of experienced professionals from SIPA Habours team and contractors, to ensure that the buoys were placed correctly and securely.
With the installation of these new mooring buoys, Solomon Ports hopes to attract more domestic vessels to use Honiara Port, increasing trade and commerce in the region. The Port also plans to continue investing in infrastructure improvements and upgrading the port's facilities to meet the growing demand for efficient and reliable shipping services.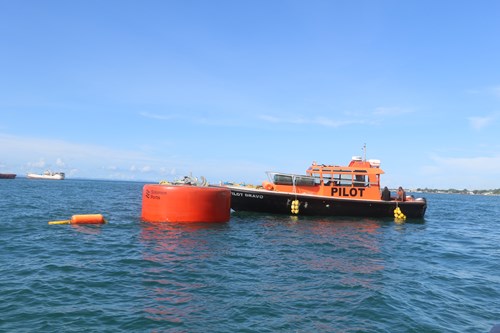 The buoys are now in use with vessels now secured and safely attached to the device. Solomon Ports would also like to call on locals to respect the new buoys are they are essential to the port operation and the safety of vessels.