SIPA to go DIGITAL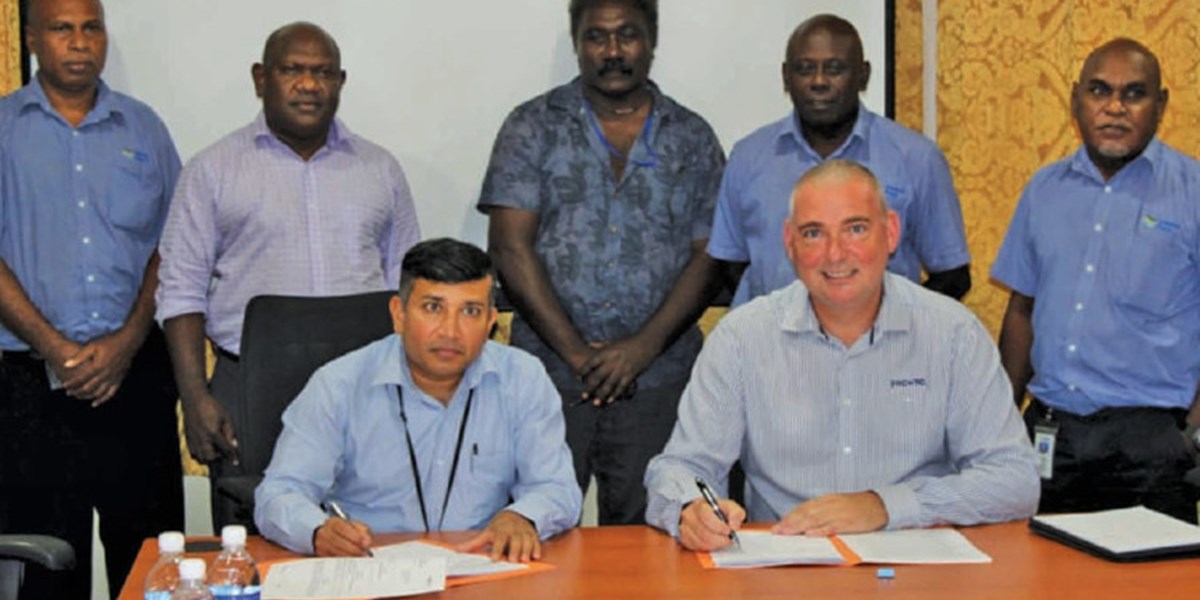 The Solomon Islands Ports Authority (SIPA) will soon digitalize its daily operation after it signed a Memorandum of Understanding (MOU) with a Brisbane based Pronto Software Limited. The signing was held at the SIPA conference room at their Point Cruz headquarters.
Chief Executive Officer Mr. Eranda Kotelawala said that the initiative is purposely to boost sound financial management of SIPA. He said that digitization of the system would improve the billing system of the State-Owned Enterprise since much of the work are manually done and hence time consuming and prone to errors. With the introduction of the new computerized system, it is anticipated that invoicing would be done with greater accuracy and speeds up cash collection.
The new system is expected to be operational by this year's end. The CEO said that for SIPA to compete on an equal footing and be in par with the rest of the world, digitalization must be embraced to offer an efficient and high standard of service. He said that SIPA is proud to sign the MOU with a reliable partner from Brisbane, Australia. Meanwhile, Pronto Software Limited representative Mr. Peter Hoek told Journalists that they will continue to support SIPA in their transition. He further added that the system would enhance productivity at SIPA through a sound financial management approach that is credible and reliable.