NEW SWEEPING MACHINE FOR PORTS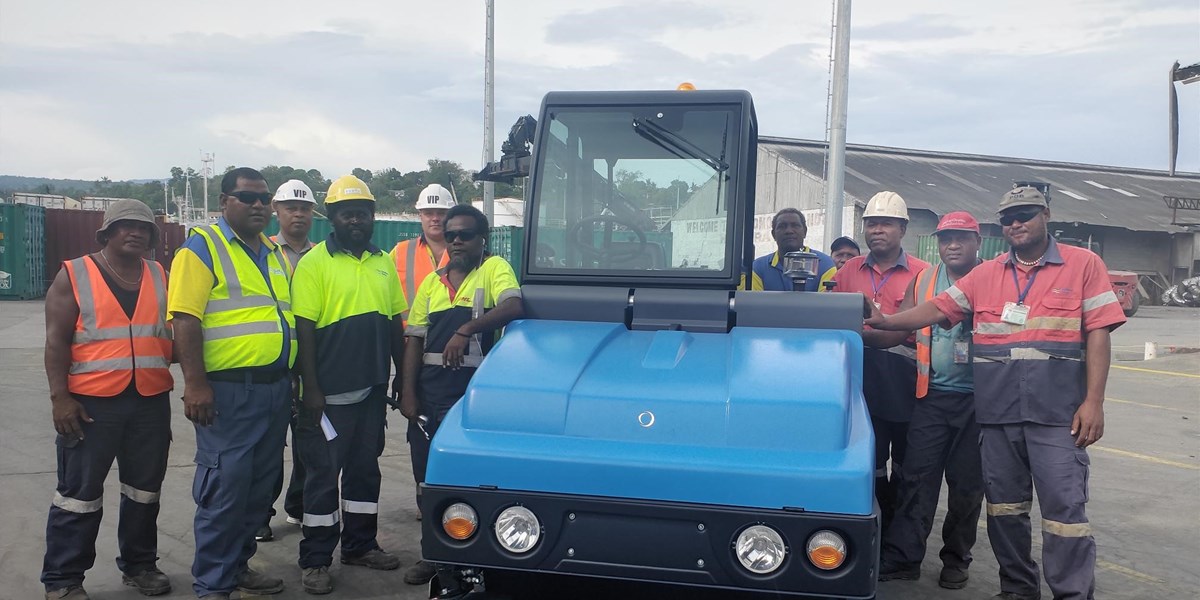 Solomon Ports today took ownership of a new sweeping machine as part of the authority's move to improve workplace cleanliness and reduce health hazards.
The arrival of the new machine makes Solomon Ports the only port in the region  apart from Australia to own such machine.
The new sweeping machine was bought from 'Conquest Australia' as part of the Ports' move to improve it's working environment.
A consultant from the supplier in Australia is currently carrying out a 1-week training for the machine's operators and mechanics.
SIPA's systems manager, Mr.Ellison Pade, said the new machine was bought purposely to clean dusts from the port terminals.
He said the new machine will not only clean the terminals faster but will also improve work productivity.
"The new machines will be used to reduce the level of dusts in the ports terminals," he said.
"We are considerate about the health and wellbeing of our staff, and this new machine will provide a cleaner and safer working environment for our workers."