SIPA FUNDS KURUKURU'S AIRFARES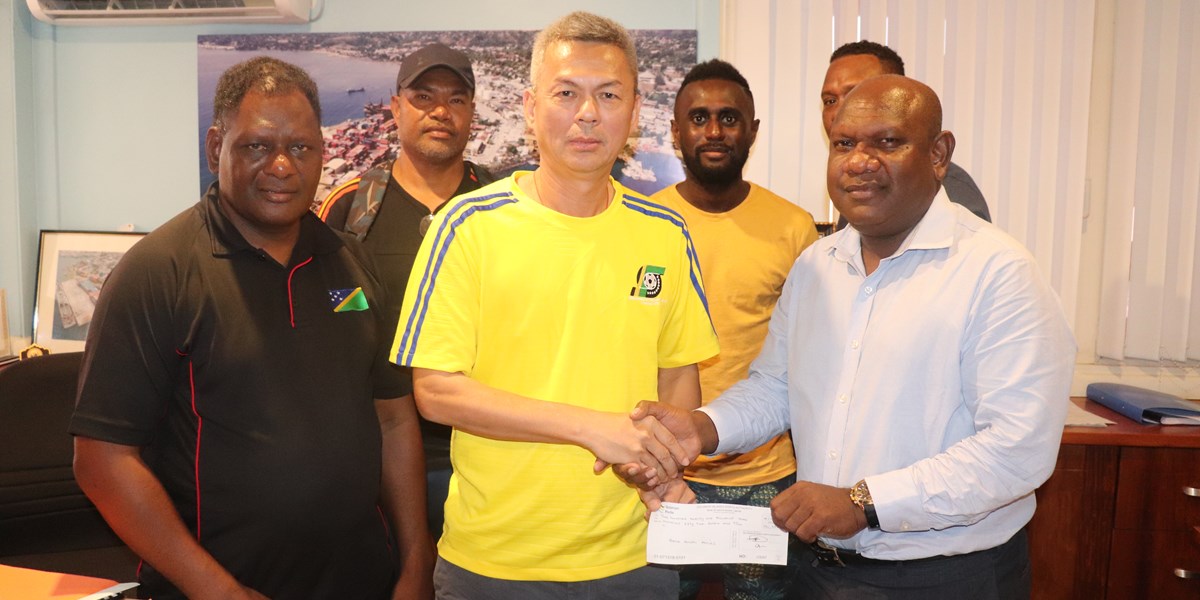 Solomon Ports is proud to support the country's national futsal team, the Kurukuru's, with an amount of two hundred and twenty-one thousand, three hundred and fifty-two dollars (SBD$221,352) in their World Cup Qualifiers preparation.
The amount will meet the team's airfares when they fly out to Noumea, New Caledonia on the 7th October for the OFC Futsal World Cup Qualifiers.
A cheque was handed over to Solomon Islands Football Federation President Mr. Willie Lai on the 18th of September by Solomon Ports Finance Manager Mr. George Rausi.
Whilst receiving the assistance, Mr. Lai said SIFF management and the Kurukuru team are grateful for the sponsorship.
He said the team's aspiration is to defend their Oceania title and qualify for the FIFA Futsal World Cup.
"The team is working really hard and we appreciate the support that Solomon Ports has given to the team and Futsal in general over the years," he said.
"We would like to thank the Chairman and Board of SIPA too for the support that SIPA has been giving to futsal a game that is growing amongst the wider communities throughout the country."
Meanwhile, Solomon Ports Finance Manager, Mr. George Rausi said the SOE is happy to support the team's World Cup qualification campaign.
He said the partnership in supporting Futsal started in 2016 when Solomon Ports funded the team's trip to the Futsal World cup in Colombia, and the recent youth Olympics in Argentina last year.
"Futsal is a growing code of football throughout the country especially amongst youths in schools, villages and SIPA wants to support a game that is loved by the populace."
Source: Solomon Ports Media.