SOLOMON PORTS ASSISTS REMOTE RURAL SCHOOL IN MALAITA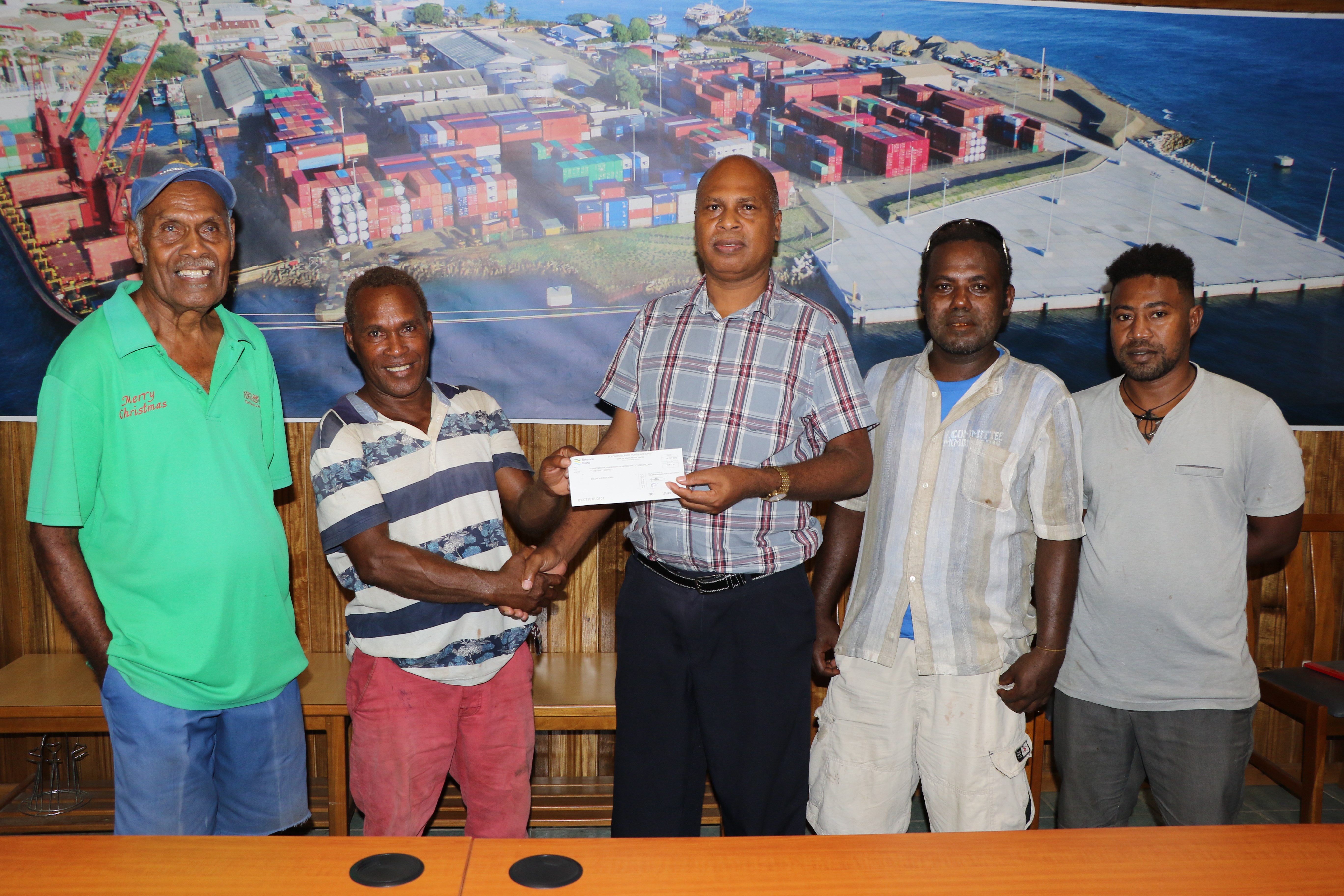 Solomon Ports has stepped in to assist Gounabusu Community High School in East Kwaio Malaita Province to complete its form six and dormitory buildings.
A donation of SBD$19,833 worth of materials was handed to the school's representatives today.
Gounabusu Community High School is situated in the heart of Sinaragu Habour and enrolls over five hundred students, which the school is also looking at expanding its capacity to cater for the increasing number of students.
The School is now currently raising funds for the completion of a two-storey classroom for form six building, and a girl's dormitory.
School Chairman Shadrac Lasimae thanked Solomon Ports for being the first company to respond to their appeal, which he said is a huge boost in their plan to complete the buildings.
He said the people of Kwaio believe that education is the only way forward in improving their standard of living and that this assistance is a step forward in their plan.
"We wish to thank the management of Solomon Ports for recognizing our appeal, which is a good way to give back to the rural people of this country," he said.
"We want to construct these building so that we create more opportunities for our children, which we believe will bring back benefits in the future."
Meanwhile, Solomon Ports Systems Manager Mr.Ellison Pade while handing over the cheque reiterated the SOE's support to the country's educational sector.
He said SIPA is happy to invest in education and especially to rural communities in the country.
"We understand the challenges that rural communities endure when it comes to raising funds to build classrooms, and we understand that education is an important investment for the country," he said.
"This support will go towards the purchasing of materials that this school needs for the completion of their buildings, which we are happy to support them."