SOLOMON PORTS SPONSORS MISS SOLOMON ISLANDS PAGEANT SHOW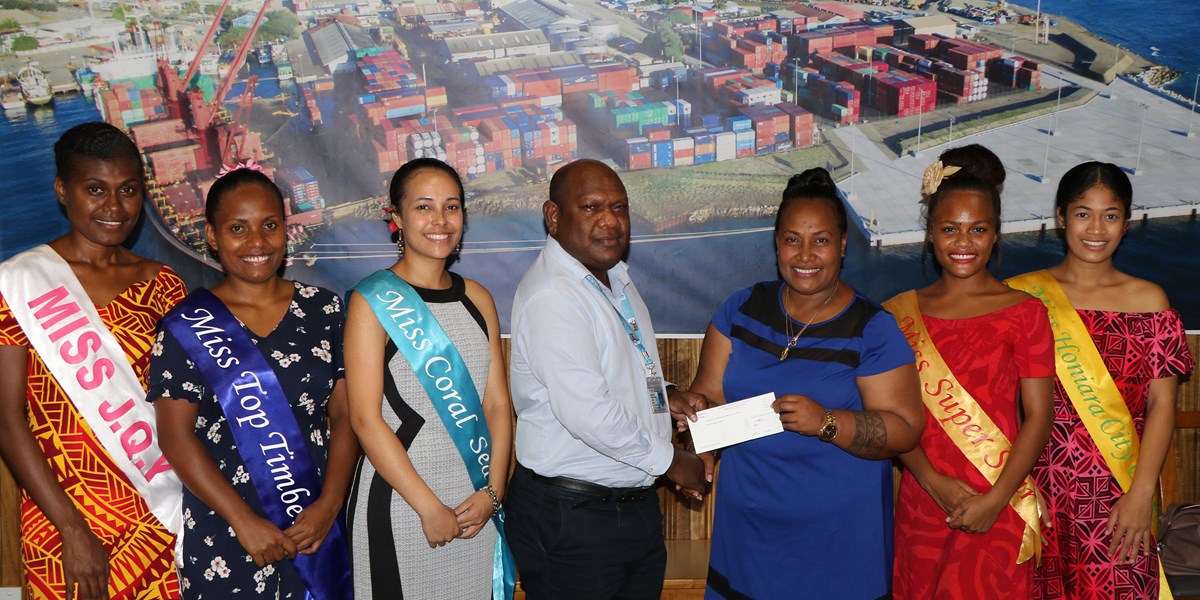 Solomon Ports today officially handed over SBD$70,000 to Miss Solomon Islands Pageant show and making SIPA the Gold sponsor for the event.
This also makes Solomon Ports the major sponsor for this year's edition, which the SOE has over the past years supported.
The cheque was handed to Miss Solomon Islands event Manager Ms. Joyce Konofilia by Solomon Ports Finance manager Mr. George Rausi, flanked by five of the six contestants.
Ms. Konofilia said SIPA is the first and major sponsor for the event, which meant a lot to the organizers and the contestants.
She said they are happy to have SIPA onboard and are looking forward to working close with the SOE in the upcoming Miss Solomon Islands pageant shows.
"We are really appreciative of What SIPA has given us, and its not the first time, in 2016 they were the platinum sponsor, and hopefully they will continue to support the pageant in the future," she said.
"It's not all about glamour, these girls are advocating for issues that are affecting them on a reality basis, and this is a platform that really promotes young women."
Meanwhile, Solomon Ports Finance Manager Mr. George Rausi said the authority is happy to support the pageant show and helping young women become role models in the country.
"SIPA is happy to support these confident young women, and to help them advocate for issue that are really affecting our people, our women and communities," he said.
"This pageant show will help these young women have confidence and become role models to other young women out there."
ENDS///.