PORTS SECURITY NOW INTERNATIONALLY RECOGNIZED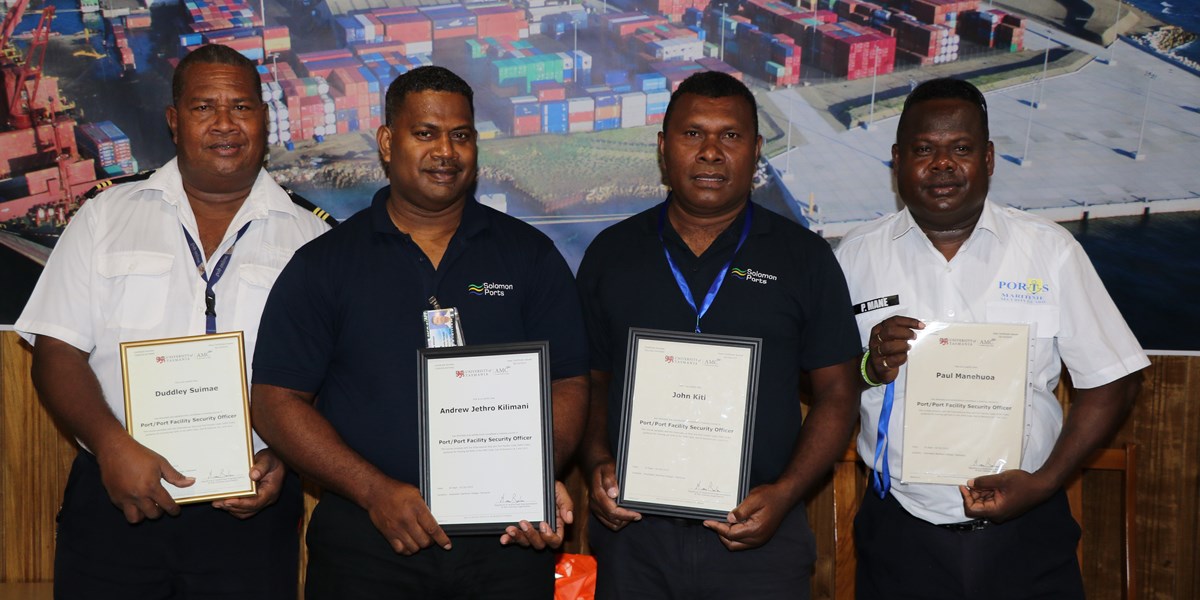 Five security officers from Solomon Ports have recently completed certification from Australian Maritime College, University of Tasmania, Australia on ISPS (international Ship and Port Security Code).
This is the first time Solomon Ports security officers obtained international level certification for ISPS marking another milestone on authority's security standards. The training was held from the 30th of September to the 2nd of October at Australian Maritime College, Tasmania.
The key objective of the training was mainly for the five officers to acquire proper certification as Port Facility Security officer (PFSO) , and meet International and ISPS Standards.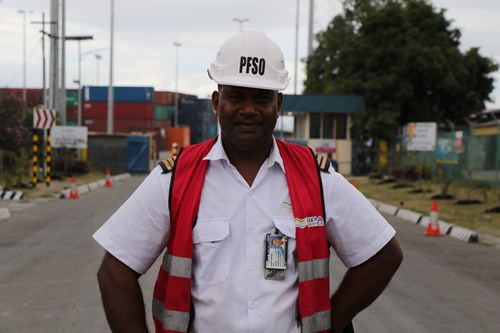 The five officers are PFSO, Andrew Kilimani, Terence Gaza of Noro Port, Duddley Suimae (Chief Security), John Kiti (Senior Security officer), and Paul Mane (Senior Security officer). Speaking on behalf of the team, Andrew Kilimani said the one-week experience was a boost for their careers and Solomon Ports in general.
Mr. Kilimani said the training will help them to identify areas that needs improvement and to ensure Solomon Ports conduct and maintain its security operations up to international port standards.
"This training will assist us in our day to day duties and will help us to improve our duties as we go along," he said. " We would also like to thank the management of SIPA who made this trip possible and as we all know that sea transportation is the main mode of trade intentionally so Solomon Ports has to provide and ensure it's security meets international standards and that is what we are here to do".