NEW HIGH TECH X-RAY MACHINE COMMISIONED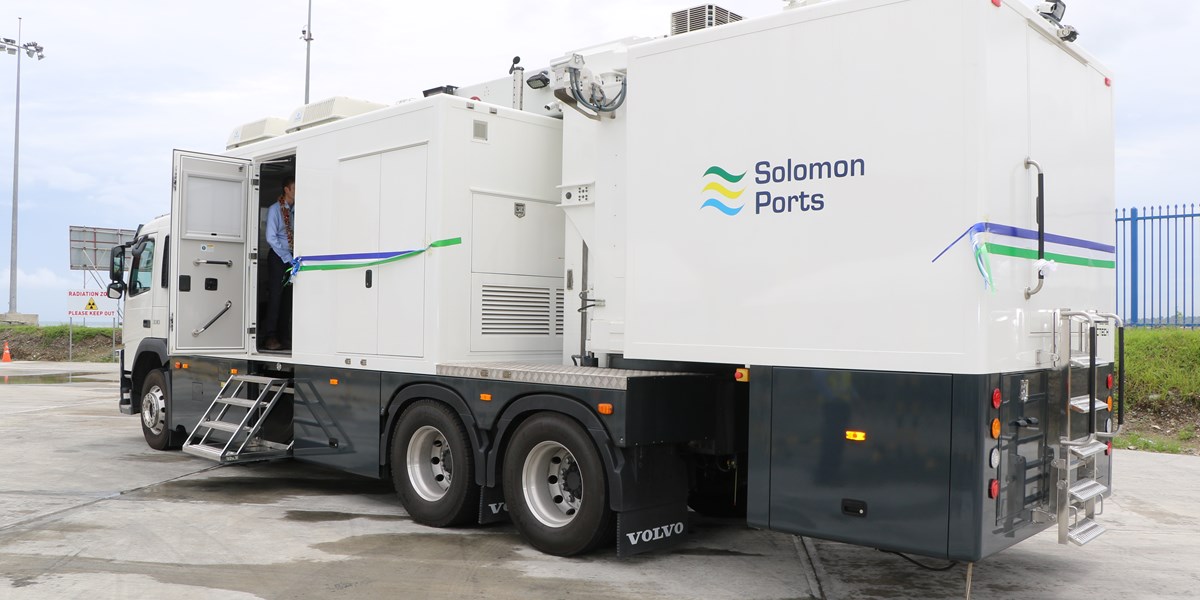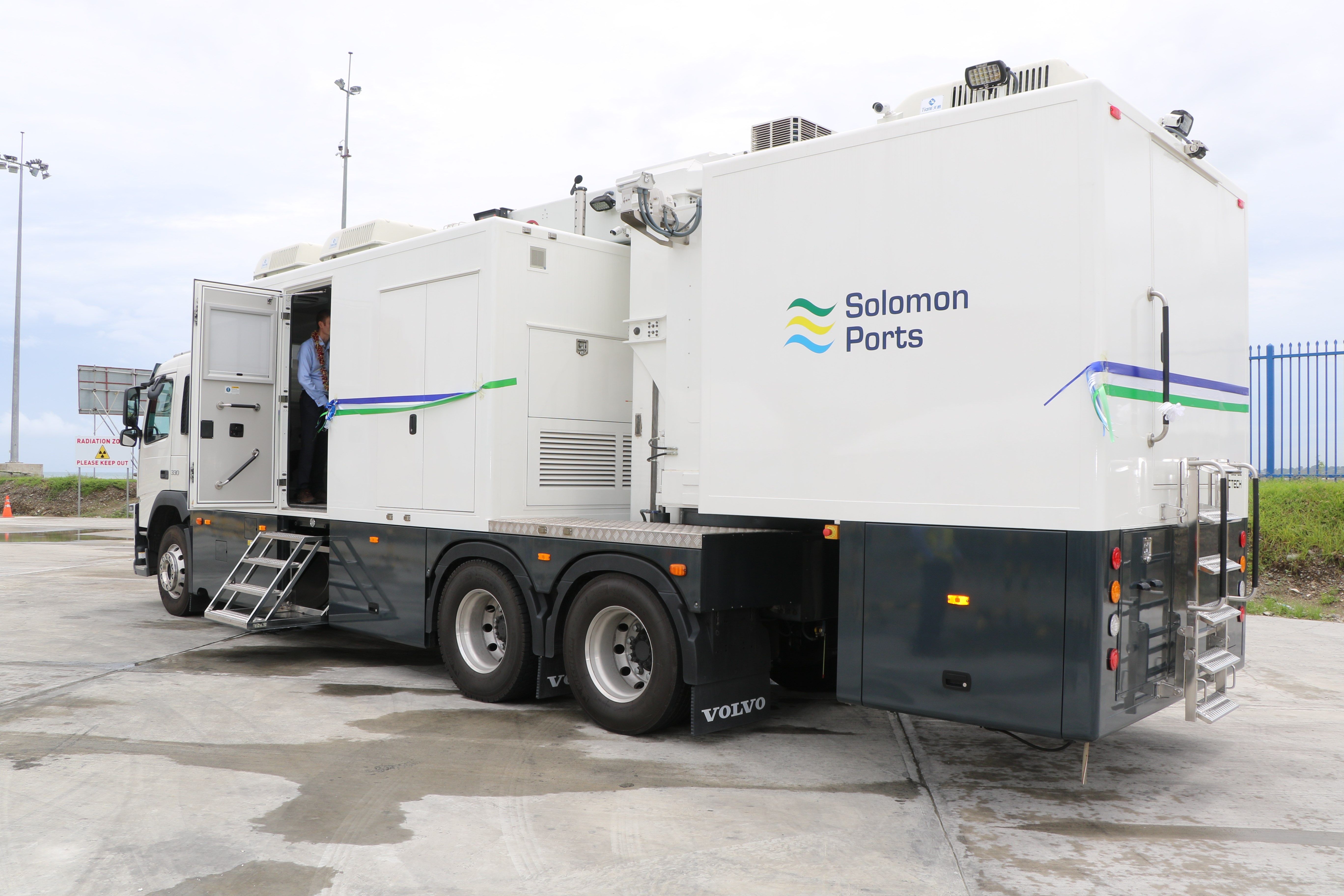 Solomon Ports today commissioned its first ever mobile X-Ray machine at Honiara Port marking another milestone for the SOE.
The new machine is fully funded by Solomon Ports which costs SBD$16 Million, which makes Solomon Ports one of the few ports in the pacific region to own such machines.
The machine was built by 'Nuctech Company' of China, and it uses state of the art imaging technology to analyze containers as well as vehicles and is one of the most sophisticated mobile container scanner models available in the market.
The new machine is expected to remain in service up until 2030 and will be operated by customs and Bio-Security officers to inspect containers to identify suspicious items quickly and efficiently.
The machine will be used to identify hidden goods, inconsistencies with cargo, manifest and other anomalies requiring further investigation, it can also be deployed to any part of the country based on operational needs.
Speaking during the commissioning ceremony today, Solomon Ports Chief Executive Officer Mr.Eranda Kotelawala said the one of the main reasons for acquiring the new machine was to tackle the spread of illicit drugs and tobacco.
He said the strategy was to target the supply of illegal products coming into the country with a view of disrupting the supply chain.
"The illicit tobacco problem is also very much a global one, now it has become a local problem, this is driven by many importers with clever concealment of cigarettes inside containers," he said.
"The illicit drug trade is a huge global business and the illicit drug trade in Solomon Islands is becoming very significant among the challenges we jointly face."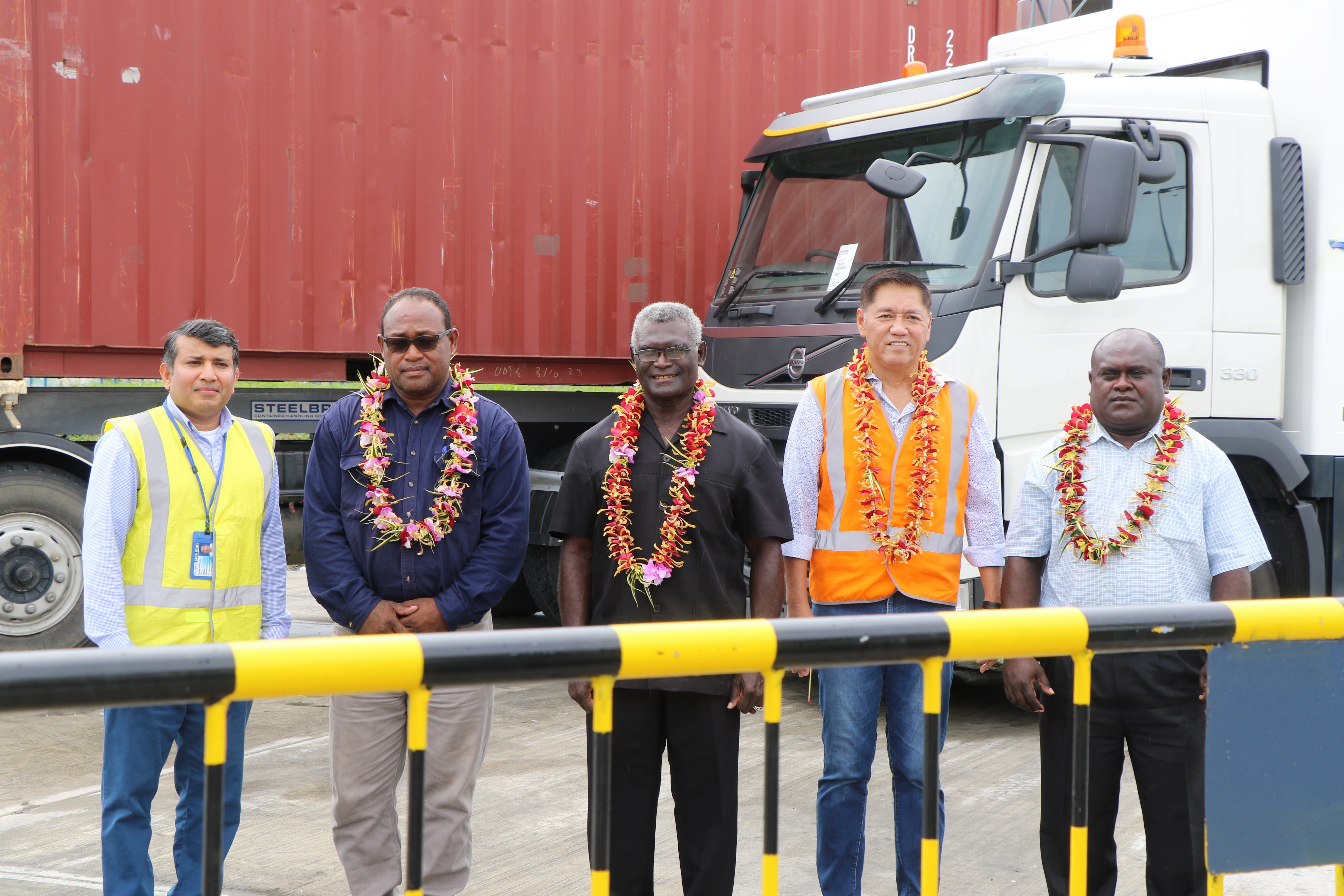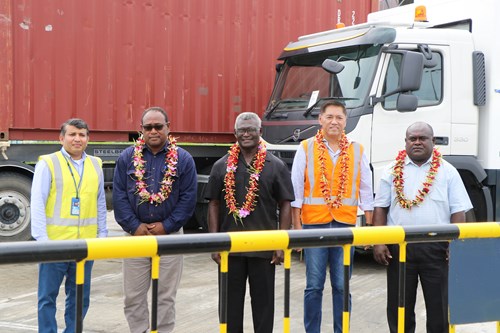 Meanwhile, Hon. Prime Minister Manasseh Sogavare was given the opportunity to officially commission the new machine and was deeply impressed with the technological advancements made by Solomon Ports.
Mr. Sogavare congratulated Solomon Ports for the vision that underpins this investment that will bring huge benefit customs and agricultural quarantine.
"Let me thank the Chairman and chief executive officer of Solomon Ports for taking the country to a new era in enhancing the efficiency and security of our port operations in Honiara through this magnificent technology," he said.
"I am confident that this technology which needs to be expanded to our other international ports will greatly assist the efficiency and effectiveness of port operations, revenue collections and strengthen our bio-security capabilities."
ENDS///.