Solomon Ports Staff visit NRH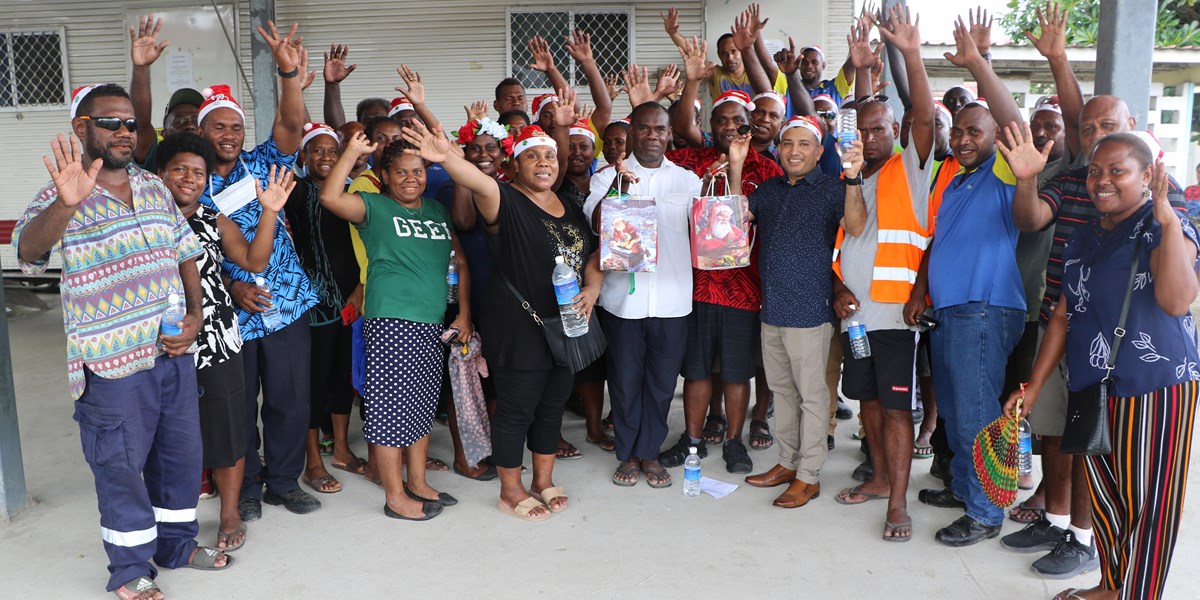 Solomon Ports Staff visited the National Referral Hospital today to share Christmas gifts with patients.
Over 300 gifts were given to patients in all the wards, which brought warm smiles and happiness with them for the festive season.
Ports staff shared words of prayers with the patients and gave them encouragement as they await recovery.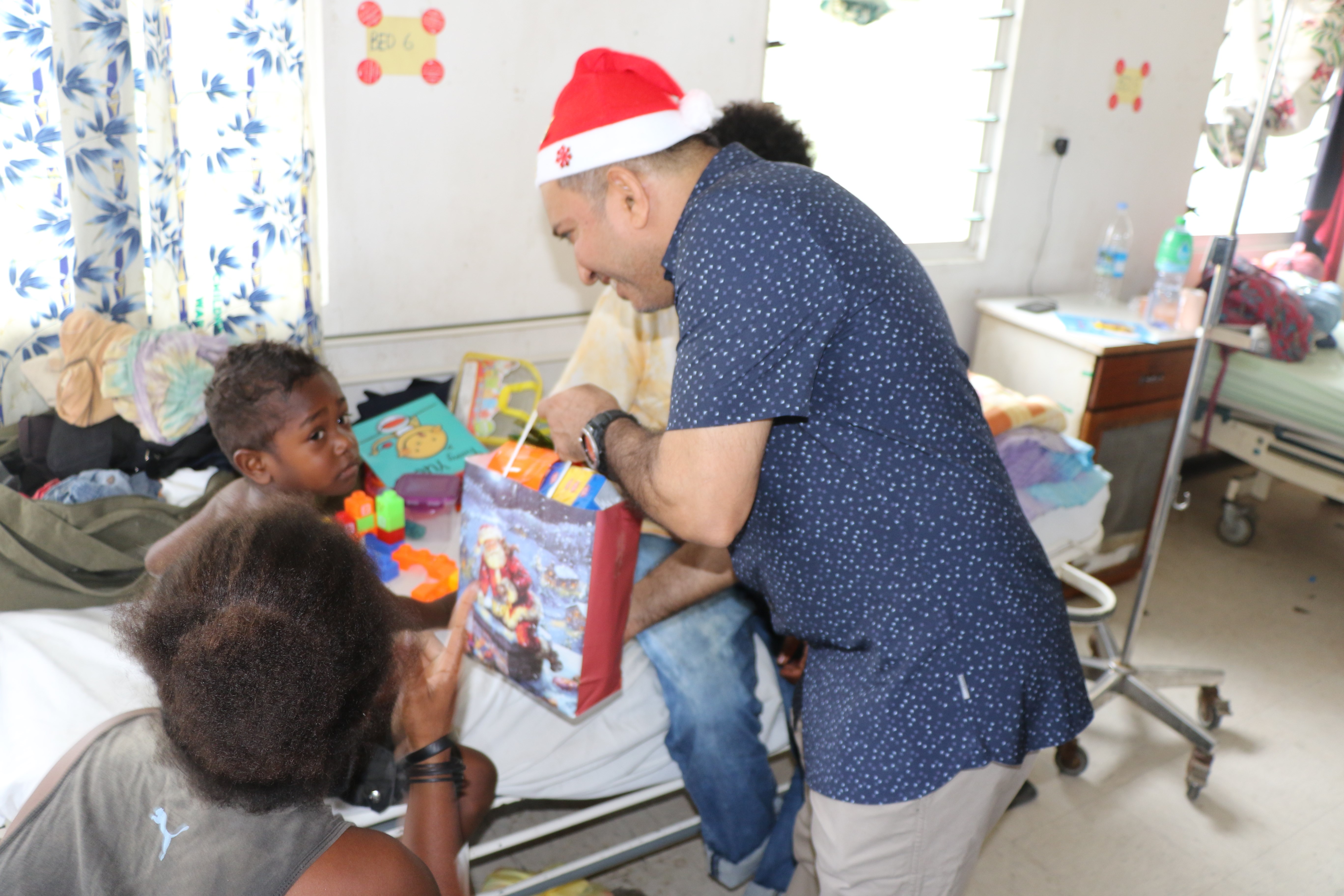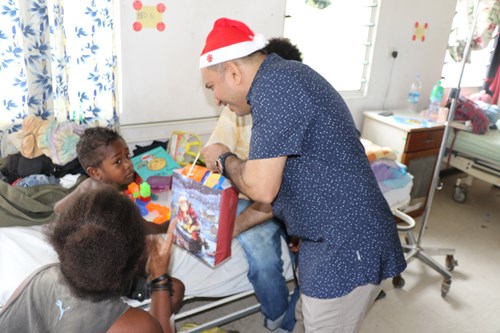 Chief Executive Officer Mr. Eranda Kotelawala, senior managers and other staff were part of the team.
Mr. Kotelawala said Solomon Ports is happy in giving and visiting the patients, saying he hopes this will bring smiles and hope to them.
He thanked the rest of the ports staff who took time off to visit the patients, and distribute the gifts.
"This is a time of sharing and giving, we thanked the hospital for giving us this opportunity, and we are looking forward to next year," he said.
"Thank you everyone for being here, this is truly a worthy cause which we want to share with the patients and thank God."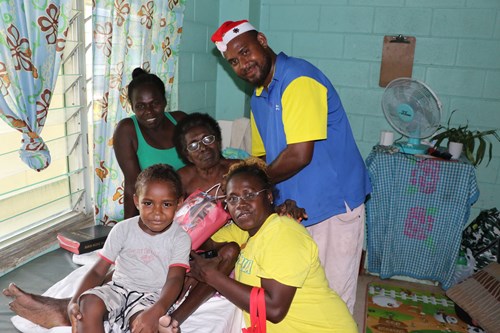 Meanwhile, speaking on behalf of NRH, Nursing Manager Ishmael Davi thanked Solomon Ports staff for this wonderful gesture.
"Giving your time and commitment to our sick patients is rewarding, your presence as an organization is a blessing to us all," he said.
"Thank You for sharing the spirit of Christmas and giving, and we want to thank you and wish you a merry Christmas as well."
ENDS///.
Photo Highlights;