Port User notice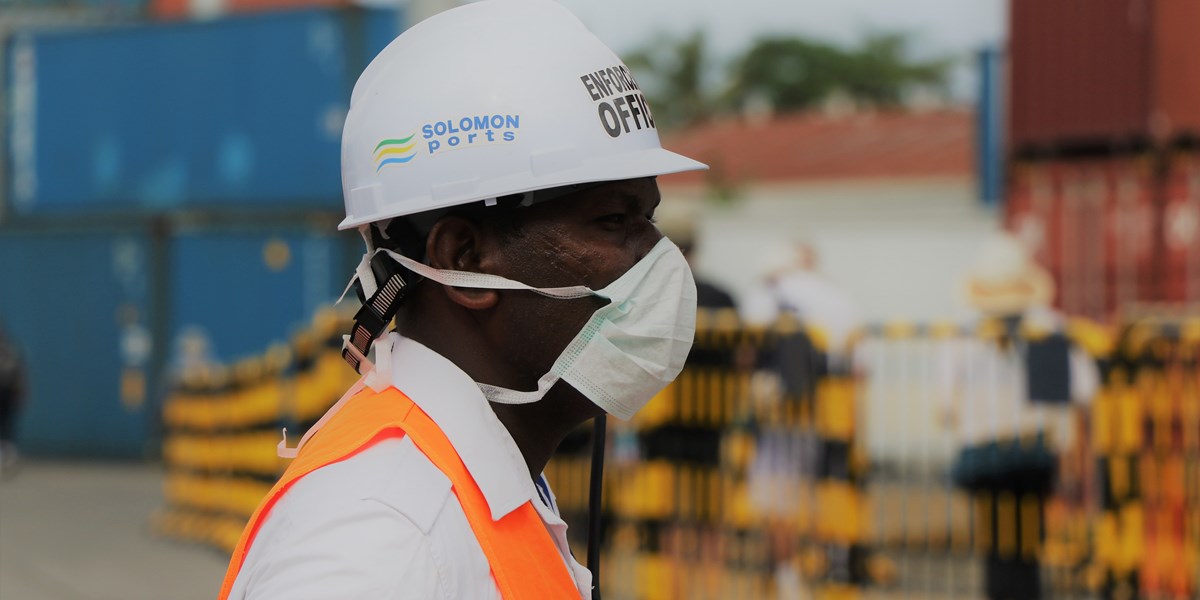 NOTICE TO
                                                                      ALL PORT USERS
 As a precautionary measure to avoid the spread of COVID 19 (Corona Virus), as of Monday 16 2020, all port users are required to wear face masks when entering Solomon Ports international terminals and administration buildings.
Port Users without face masks will not be permitted to enter the port premises, which includes all administrations buildings.
Solomon Ports is taking this measure to control/delay the possible spread of 'Covid19' (Coronavirus) in all port areas and maintain essential port operations and requests all Port Users to corporate for safety.