Port Modernization plan takes shape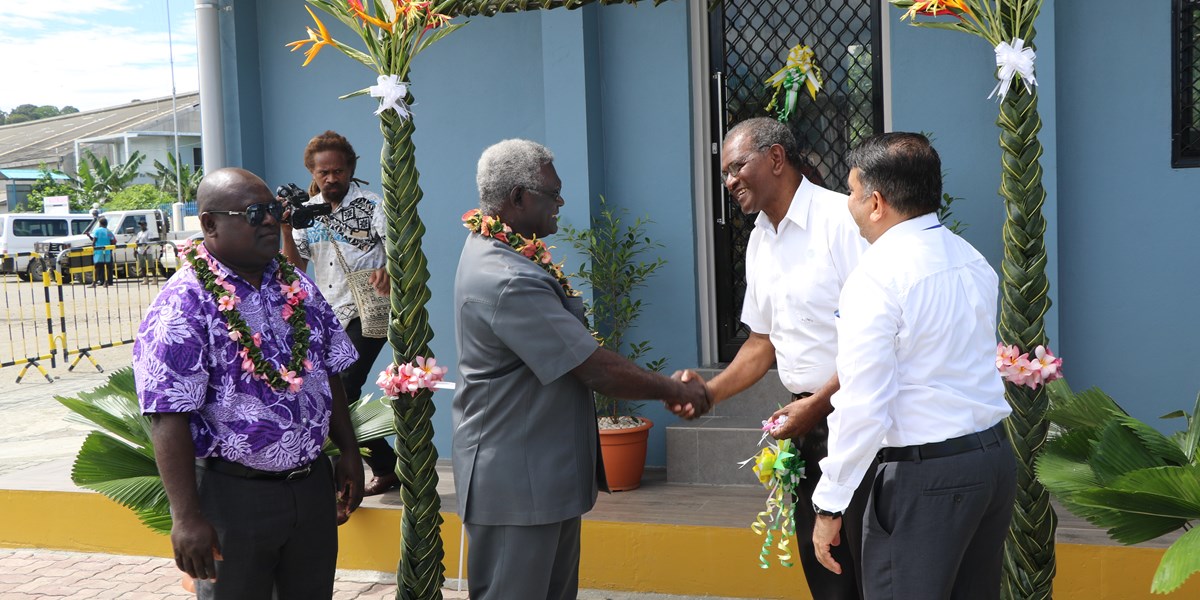 Solomon Ports has officially commissioned the new 'Domestic Port Terminal Gate House' at the Honiara Domestic Terminal.
Prime Minister Hon. Manasseh Sogavare was given the honor of officially opening the new building.
This is part of SIPA's 'Port Modernization Plan' , and ongoing focus on developing our domestic port terminal infrastructure to provide quality and standard service to the people of Solomon Islands. The new building features automated gate systems, and is fully powered by Solar energy, the first ever for the Port.
The completion of this Gate House portrays, the important focus SIPA has put, on improving and enhancing our country's domestic terminal facilities, in Honiara and Noro Ports in the first instance.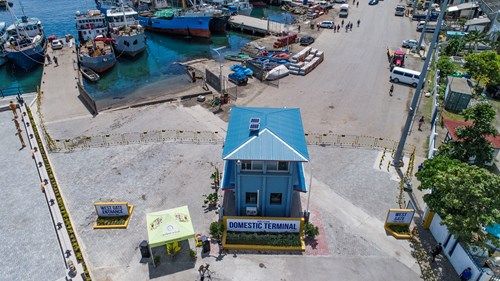 Image: an aerial view of the new building.
The Gate House was designed by local architects. It was constructed by local contractors and builders. This demonstrates the continuing commitment by SIPA to support to local business by providing opportunities for locals to undertake such important projects, and thereby improving the livelihoods of our local people.
The gate House also compliments SIPA's 'Going Green' project. It is 100% powered by solar energy. It features automated gates, lights and air-conditioning systems  , which are all powered by renewable energy. This is the first building in the port to be completely powered by renewable energy. 
Solomon Ports has a work program for 2021 that include:
Construction of new jetties;
Rehabilitation and renovation of existing jetties;
Beautification of the ports area;
Installation of proper Entry and Exit gates;
Improvement of the whole Domestic Terminal; and
Anchoring of Mooring buoys.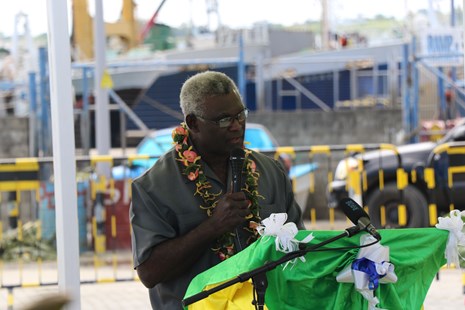 Image: PM Sogavare delivering his keynote address. 
Speaking during the commissioning event, Prime Minister Sogavare was deeply impressed with the progress made by Solomon Ports and the continuous development projects in place to improve port infrastructure in both the Port of Honiara and Noro.
Mr. Sogavare commended the board , management and staff of SIPA for such projects, which he said will drive the economy.