JICA - A Testament of Genuine Partnership

Honiara port in Solomon Islands is one of the international ports for which JICA has provided technical cooperation.
From 2014 to 2016, JICA provided Official Development Assistance (ODA) for a grant project called "The Project for Improvement of Honiara Port Facilities" to improve the capacity of the Port and to ensure the safety and security from 2014 to 2016. In this project, JICA developed the second international wharf and container yard.
This project resulted in an increase in cargo handling efficiency and a reduction in ship waiting time. Furthermore, the financial situation of SIPA (Solomon Islands of Port Authority) has improved significantly; it is now possible for SIPA to make planned investments in facilities and equipment with its own funds.
Thanks to networking efforts of JICA Port Alumni, SIPA entered a contracted with Nikken Kogaku Co., Ltd for procuring RAKUNA-IV wave dissipating blocks and Sumitomo Rubber Industries for procuring Fender systems.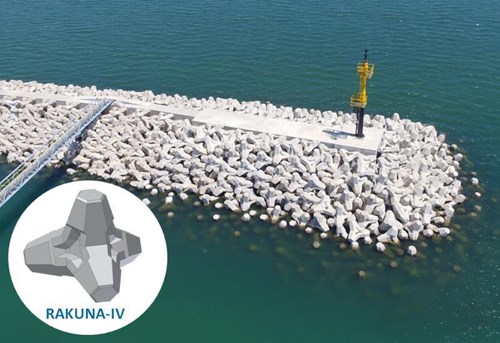 Photo: Wave Dissipating Blocks.
 These products were also introduced in the Invitation Program in Japan in 2019 and Invitation Program in the Philippines in 2019.
The technologies of Japanese companies were able to meet the needs of Honiara Port related to sustainable maintenance.
JICA hopes that these Japanese technologies will work effectively and extend the longevity of the port facilities. The product from Nikken Kogaku Co., Ltd. was introduced in the 2nd ONLINE SEMINAR.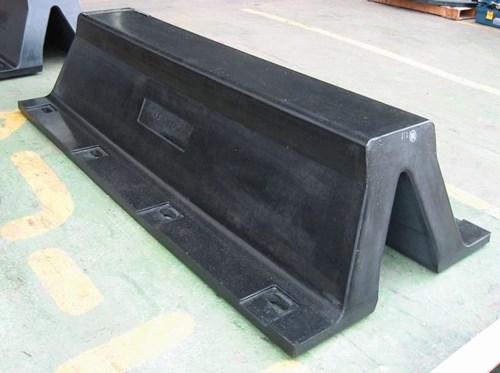 Photo: Sumitomo Fender ( LMD Type)
SIPA Chief Executive Officer, Mr. Eranda Kotelawala statement.
"As the CEO of Solomon Ports, I would like to present a strong testimony for a rewarding journey with JICA and JICA Port Alumni for the last 7 years in Pacific. JICA has been Solomon Ports most respected partner for its development and stability over the years,"
"We are indeed grateful to JICA and the Japanese government for the JICA wharf built and commissioned in 2016 as a form of goodwill which helped us tremendously in terms of efficiency, safety and profitability as a state-owned enterprise."
"The JICA wharf has been our flagship wharf since then. From 2016 onwards, we haven't experienced any berth congestion, berthing delays and turn around issues as we have two berths in Port of Honiara.
"JICA has also been instrumental in providing us technical support for maintenance of the new wharf which is considered an important aspect for the longevity of the facility."
"I would also thank JICA for setting up the JICA Port Alumni which has been a meaningful platform to share and learn from cross border alumni members and a valuable platform for networking with many Japanese suppliers in the maritime industry.
As a result, Solomon Ports has been successful in working with Nikken Kogaku Co., Ltd in procuring RAKUNA-IV wave dissipating blocks and Sumitomo Rubber Industries with Fender systems. JICA has been Solomon Ports most integral and reliable partner in progress to transform Solomon Ports to an efficient, sustainable, and resilient Port in the Pacific Region."
Extracted from JICA PORT ALUMNI NEWSLETTER No.5.