Solomon Ports commissions largest flag and flagpole in the Pacific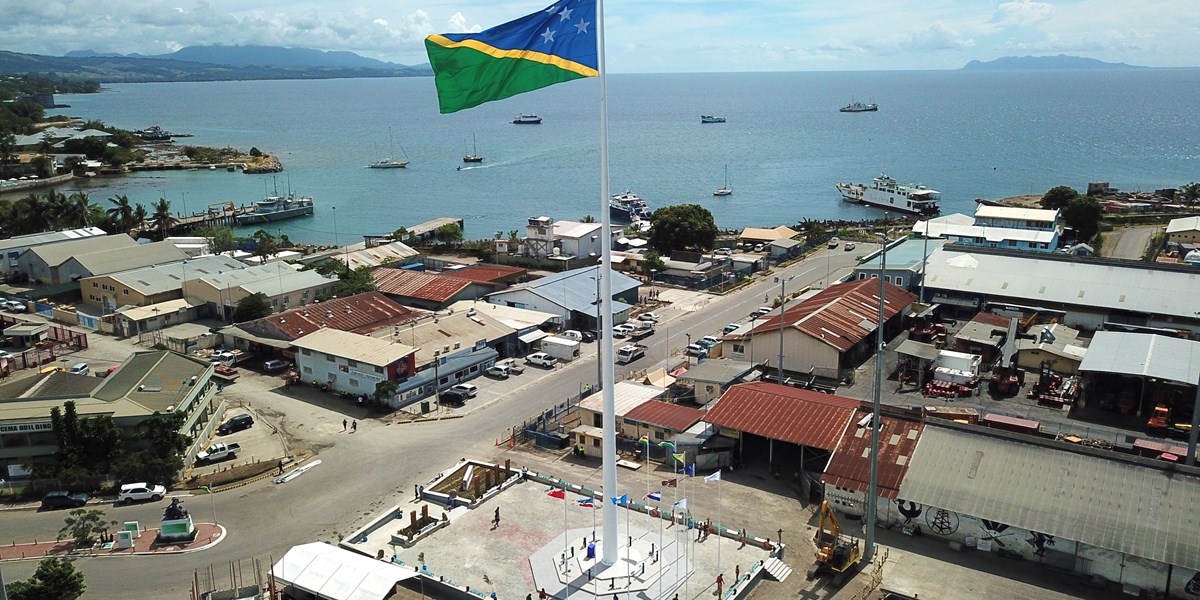 Solomon Ports today has commissioned the largest flag and flagpole in the pacific at Point Cruz, Honiara.
Hundreds of Honiara residents turned out to witness the historic event, where the Honorable Prime Minister was the guest of honor and featured the premiers from all the provinces of Solomon Islands.
The site is called the "Unity Square", where it features the 50 meters national flag at the center and flanked by all provincial flags.
Prime Minister Hon.Manaseh Sogavare was given the honor of cutting the ribbons to officially open the site, where he was joined by all the provincial premiers.
Guadalcanal Premier Hon.Francis Sade was given the honor of speaking on behalf of all the provincial premiers, where he delivered a powerful speech reflecting the theme "Unity Under one banner".
Meanwhile, Guest of honor Hon. Prime Minister Sogavare in his speech urged Solomon Islands to be proud of their country.
He stated that Unity Square is a symbol of unity in diversity. It is an embodiment of our common destiny as a people and country.
"It also demonstrates the civil responsibility of SIPA towards nation building. I see this civic responsibility as one that supports and defends our Constitution," he said.
"This is a patriotic gesture on SIPA's part. It is the kind of subtle yet important tool that is essential in nation building. I have no doubt that this Unity Square will enhance the integration of our citizens and reinforce and magnify the strong emotional attachment and love that each Solomon Islander has for this country."