SIPA Lights up Noro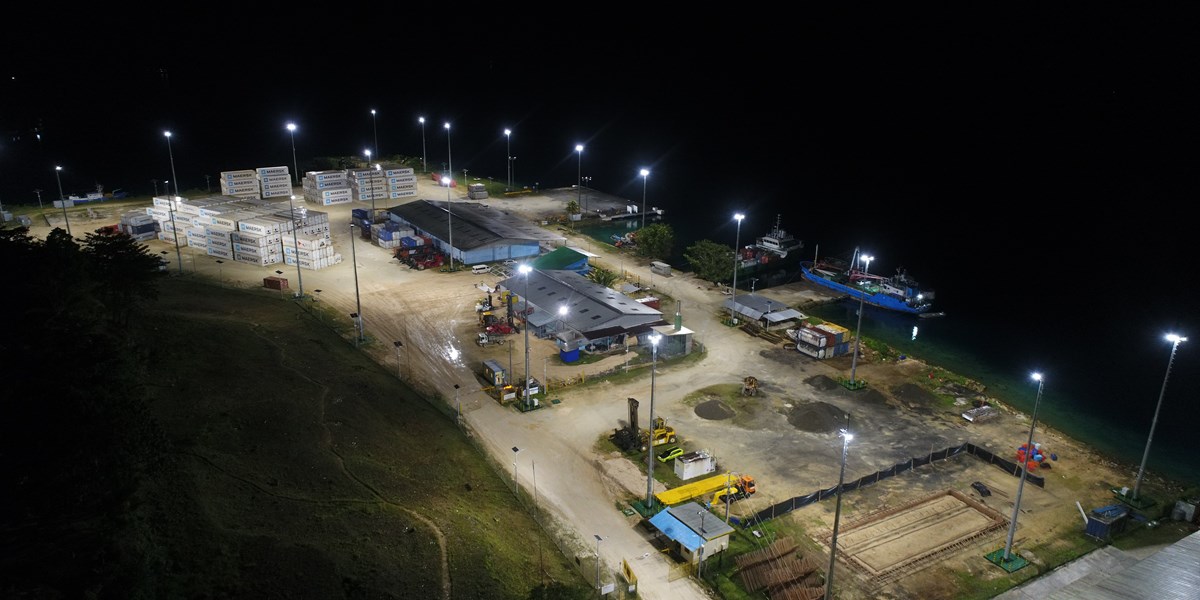 Solomon Ports today officially commissioned the first ever LED lighting system and CCTV fibre Network for Noro Port, Western Province today.
This is the first time ever for Western Province and takes Noro Port to become the second Port in the Pacific region behind Honiara Port, to have LED lighting system.
Solomon Ports remains the only port in the Pacific to use LED lighting poles system and CCTV fibre network in its operations, which is fully funded by Solomon Ports, which costs SBD$14 Million.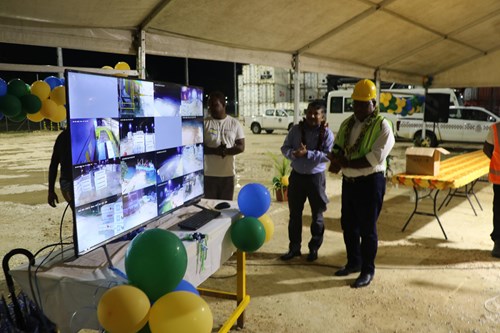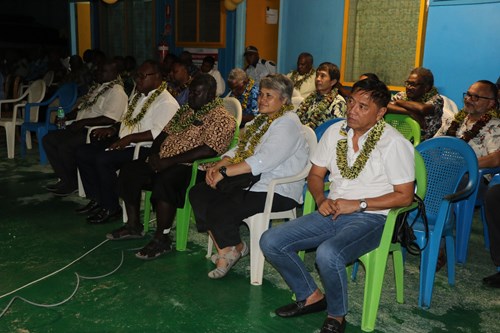 Around 32, twenty-five-meter light poles and over 20 CCTV cameras were installed and deployed around the Port facility.
This also accomplishes the Port's ongoing 'Green Port Initiative', an effort to achieve energy efficiency and lead the Pacific's maritime transport sector in promoting green energy use in port operations.
The event was attended by Members of Parliament, foreign dignitaries, the Premier of Western Province, Noro town representatives and Noro SIPA staff.
Deputy Prime Minister Hon. Manasseh Maelanga was given the honor of officially switching on the lights, marking a major milestone for SIPA and Western Province.
The new LED lights and CCTV fibre system will improve port efficiency and boost security capabilities, to ensure port operations is conducted with safety.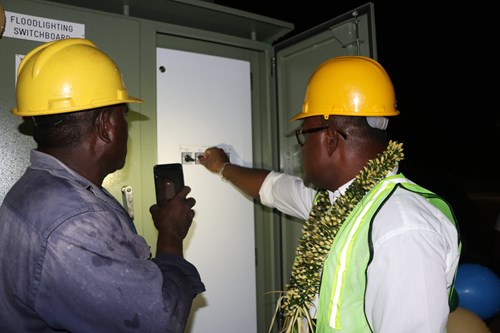 This an historical achievement and significant milestone for the port, taking it forward as of leading ports in the region.
On his keynote address, the deputy Prime Minister Hon. Manasseh Maelanga said despite the global impact of Covid-19, he is pleased with the ongoing output of port operations.
He said this new investment will certainly improve productivity and security of the port, also pushing SIPA forward to meet international standards.
"With the LED lighting and CCTV deployment, SIPA has satisfied its compliance requirements under ISPS code for physical security monitoring and high visibility," he said.
"As an operating port, SIPA has been audited annually under the code and the authority is committed to satisfying the compliance requirements,"
Noro Port has been without proper lighting since it was established, the new lights will also be a bonus to the ongoing development of Noro town.